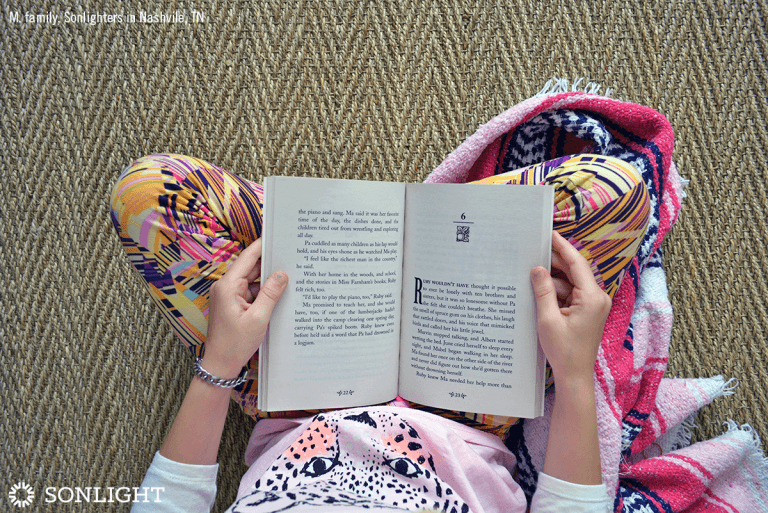 A one-size-fits-all approach rarely works for education. Even among a group of students with identical birthdays, you'd be hard-pressed to find two children who share precisely the same stages of development and readiness across all areas of study. Yet the traditional approach to education continues to assume students all learn at roughly the same speed in all subjects. As helpful as scope and sequence charts and grade-level guidelines are, children are intensely individual, and the fact is: no two children progress along exactly identical paths.
Some of this belief in same-age sameness arose out of institutional necessity as the school system sought to streamline the education of large groups of children. And as a result, we've all been conditioned to think in terms of being behind or ahead of grade level.
Not only are children different from each other in rates of development, but an individual child may not progress at the same rate across all subject areas. When this gap is considerably large, we call it asynchronous development. A child with asynchronous development is many ages at once; he or she is often significantly ahead of grade-level standards in one or more topics of study, yet considerably behind same-age peers in other areas.
While schools sometimes have loose systems in place to address variations in academic progress, rarely are they are able to adequately meet the needs of a child with asynchronous development.
Sonlighters Can Avoid Grade Level Constraints
As homeschoolers, though, we have the privilege of making curriculum decisions based on readiness and development first, and grade level second. We don't need to find a way to educate thousands of children en masse, as efficiently as possible! Even the largest homeschool family is still a very small private school. We can attend to our children's education with the most individualized care.
And we don't need to settle on a single grade level across all subjects. Homeschooling an asynchronous child is one of the best ways to provide a customized education.
Sonlight Levels are Designed for Flexibility
At their very core, books are versatile and hold a wide range of appeal. A single book might be advertised as a middle-grade reading level, contain topics which delight younger children, yet hold enough complexity and nuances to captivate an adult reader. (Sonlight Read-Alouds really do capture the attention of everyone in the family.) So it only makes sense a literature-based education would be designed for flexibility.
Sonlight does designate a grade level for each History / Bible / Literature package, offering a helpful starting point when determining which set is perfect for your child. (Advisors can help with this, too.) But each Sonlight History / Bible / Literature level is also designed with a flexible span of ages in mind. This means each level can meet a wide range of needs and grades—even when that range is found in the one asynchronous child.
History / Bible / Literature Level A, for example, centers around beloved childhood topics—the suggested ages are five through seven—yet unlike the preschool and pre-kindergarten levels, it utilizes chapter books as read-alouds. These book choices
challenge an older child who is ready to dig deeper,
delight a younger child, and
appeal to an asynchronous child who is many ages at once.
"The fact that the [read-aloud] books were almost always...advertised by the publisher for...[older ages], but were still interesting to younger kids, was really helpful for us," shares Sonlighter Melinda S.
And of course, to accompany the History / Bible / Literature Read-Alouds, Advisors can also help you mix and match appropriate Readers, Science, Language Arts, and Math from a wide range of levels when homeschooling an asynchronous child.
Sonlight Levels Allow for Oral Discussion, Not Written Worksheets
Some homeschool methods are heavy on writing in the early years, which can frustrate an eager child with emerging motor skills. Sonlighter Cynthia H. relates to this challenge, explaining, "I have one who is behind in writing, so letting him excel at History / Literature content without [requiring] a writing component was hard to find. I didn't want to hold him back because he couldn't complete the worksheets."
Learners who do not have the stamina for lengthy writing—but are still ready to dive deeper—will find themselves at home in a Sonlight education, since parents and students are guided through oral discussion (not worksheets) in the early History / Bible / Literature levels. And even in Language Arts and Science, where written work is incorporated, Sonlight encourages parents to act as young children's scribe. "The fact that much of the work was intended to be done orally was really good for my child who read avidly but struggled with pencil skills," adds Melinda S. "She was five years ahead in reading and two years behind in physical things like handwriting."
Sonlight recognizes the need for penmanship (practice with the goal of fluency), but doesn't doesn't let the physical act of writing get in the way of the learning, when an oral answer would suffice. (And, yes, kids using a Sonlight education still learn to research, edit, spell, and write.)
A Sonlight Education Allows Students to Physically Move
The oral elements extend beyond discussion, as well. Since Read-Alouds are the centerpiece, Sonlight also meets the needs of students who wouldn't necessarily thrive if taxed with extensive textbook reading assignments. Many asynchronous kids, for example, have an almost-compulsive need to move. And some students can focus better with movement than without! History and Literature Read-Alouds provide an ideal solution for children who can process information better while listening and moving than while sitting still and focusing on interpreting the written word. In fact, allowing physical activity during read-alouds often results in more focused listening.
Whatever delightful quirkiness we observe in our children, homeschooling offers us the glorious freedom to create an environment where our children will thrive. And it doesn't even matter if the academic progression is slower or faster than the conventionally-accepted (but rarely-challenged) school system schedule—or if school looks nothing like its desk-sitting, 8-o'clock-to-3-o'clock counterpart.
Sonlighting truly allows kids to learn at their own pace.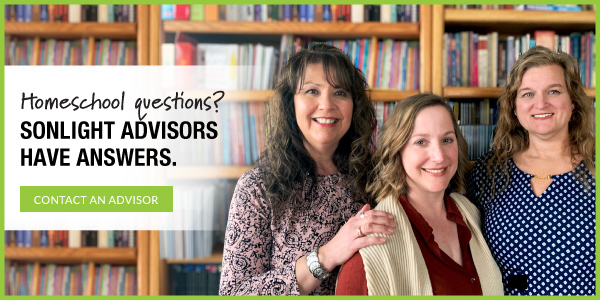 Ready to create a customized education for your exceptional child? Sonlight has homeschool consultants available to talk to you through your choices. Click here to schedule an appointment.