We recently made it much easier to get your preferred Rosetta Stone® language program from Sonlight. We have long offered Spanish, French, German, as well as all the other foreign languages offered by Rosetta Stone. You were once required to click a couple of times to find the language you wanted. Now you can visit one page and select the language and level you want from a quick and convenient drop-down.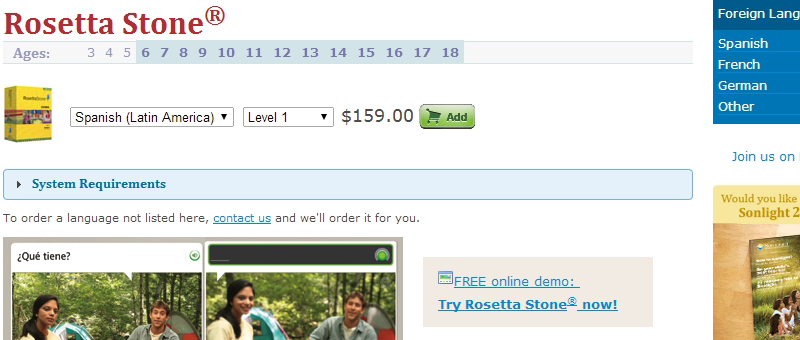 Select Your Rosetta Stone Language Now
We're constantly looking for ways to make it faster and easier for you to get the homeschool materials you want. This simple tweak to our Rosetta Stone page is just one of them.
Enjoy! Or, should I say, наслаждаться?*
~Luke Holzmann
Filmmaker, Writer, Guardian
*Yes, I have Rosetta Stone Russian. No, I do not yet know that word.
I cheated and used Google to find it...