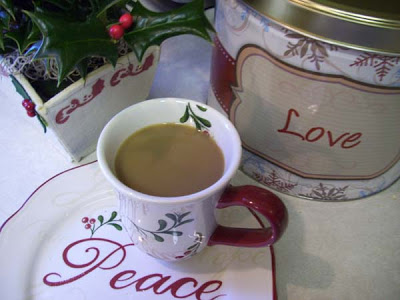 Moms aren't supposed to be Scrooges.
Are they?
Yet, if you ask my family, I'm not exactly Suzy Snowflake when it comes to the Christmas season. Some of my friends love the holiday season so much that they decorate their homes early in November and play Christmas music for a full two months. Not me. I do my best to tolerate it between Thanksgiving and New Year's, but if it were up to me, the classic "12 Days of Christmas" would be more than enough.
I'm not sure why I feel this way, but I know I'm not alone. Many people struggle to find the Christmas cheer that others thrive on. For some, it has to do with loneliness... not having family to celebrate with, or being far away from family. For others, it's the opposite. Strained family relationships can make the holidays especially difficult.
I've talked to homeschool moms who are overwhelmed with feelings of inadequacy. Maybe you can relate: Christmas is upon us and we haven't completed enough school yet. We probably shouldn't even take a break from school, but if we don't when we will get all the baking and shopping done and all the presents wrapped? Throw in scheduling conflicts... unplanned for illnesses (who ever plans for illness?)... and our perception of other people's expectations... and really, we'd just as soon skip the holidays altogether.
Each year when I find these feelings and frustrations creeping in on me I have to deliberately choose joy. For me, quieting my heart and counting my blessings is a good way to find a subdued kind of Christmas cheer.
My tiny personal "celebrations" include: drinking my coffee from a special Christmas mug... admiring the Christmas lights in my neighborhood during the dark evening hours... remembering far away friends as the mail brings Christmas cards throughout the month... reading again the old, old story from the Gospel of Luke... taking time to watch my favorite holiday movie, It's a Wonderful Life... setting aside time to spend with my husband and kids...
These are some of the things that warm my heart.
The other stuff? That, too, will pass.
Celebrating His coming,
~Karla Cook
Lifelong Learner