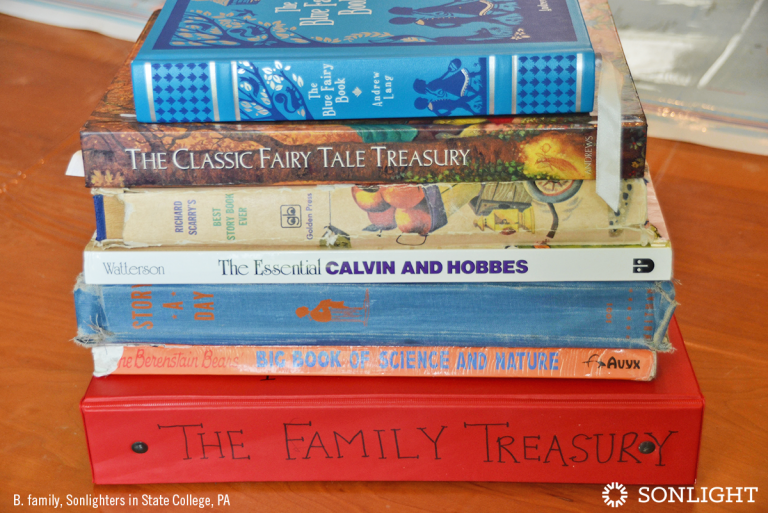 I've been looking for a way to make the most of the stories, poems, jokes, and plays that my children write as part of their Sonlight Language Arts curriculum. We've always added them to homeschooling portfolios and stored them in the basement where they patiently await rediscovery years from now.
It's sad, I know, but I didn't know what else to do.
Until now.
I have finally discovered a way to keep those precious works alive, appreciated, and a part of our family culture! I'm thrilled about it and can't wait to share the idea with you.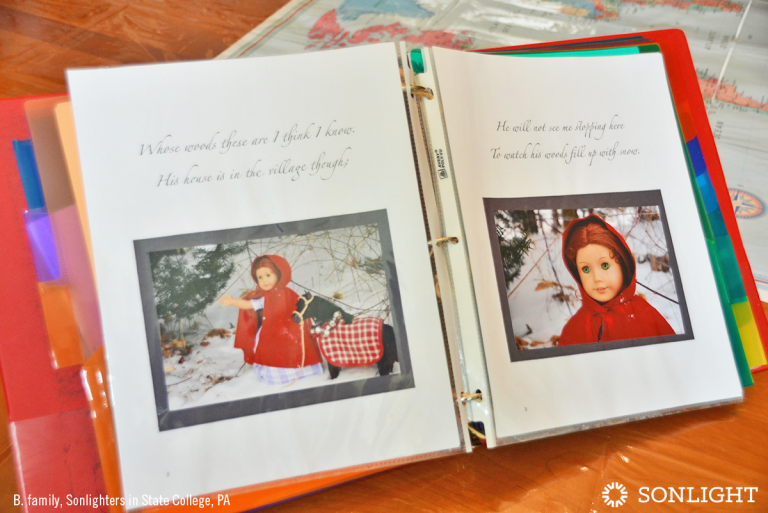 Why Keep a Family Treasury?
The goal of this family treasury project is to keep my children's creative writing accessible so that we can read and reread it over the years.
I want my pre-reader to see his dictated story in the mix of our family compositions.
I want my second grader to see that the time and care he invested in his illustrated story has a life of its own.
I want grandparents, siblings, and friends to read the works, too.
I want my fifth grader to hear the family chuckling over the jokes she illustrated.
And I want all of my children reading, enjoying, and learning from each other's work over the years.
It has taken me ten years, but I have finally discovered a way of keeping those stories, poems, illustrations, jokes, and plays together in one place and easily accessible for reading.
Treasuring Creative Writing with a Family Anthology
We have started a family anthology titled, The Family Treasury. It's a three-ring binder with pocket-folder dividers for storing the stapled booklets or other works that can't be hole-punched. It's not fancy, but it does the job!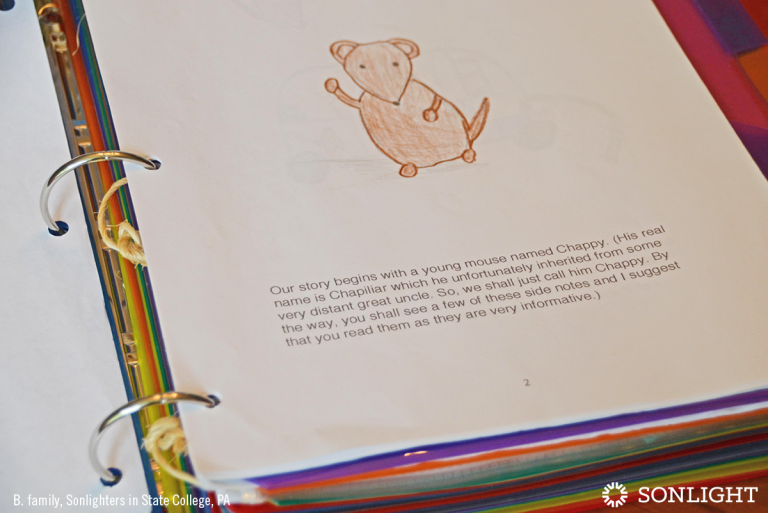 We'll keep adding the original creative works that my children and I would like to include from their Sonlight Language Arts lessons. Simple, right? Needless to say, I am thrilled with this discovery.
Here are a few ideas to build your own family anthology of creative writing from your homeschool language arts lessons.
1. Write the Title with Your Child
Take a look at the titles of anthologies and story collections that you enjoy together. This will give you some ideas for how to title your family anthology!
2. Photocopy Originals
If your child wants to keep the original piece in his or her personal annual portfolio, simply print a second copy or photocopy the piece for the anthology.
3. Use Page Protectors and Pocket Dividers
When my children are young, they tend to create stories in booklet form. I'll tuck these in folder dividers, which are useful for keeping the three-hole-punched stories separated, too. Page protectors are helpful for one-sided illustrations or poems.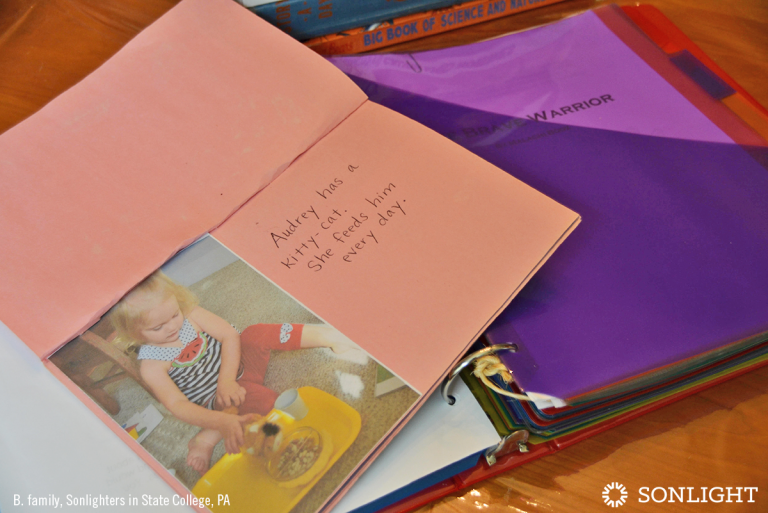 4. Make It Sustainable
Don't make this too complicated for yourself. Create something that you can update easily and that can be pulled off the shelf and enjoyed regularly.
I knew if I made a book with funky binding or requiring time and energy every time I wanted to add something, I wouldn't keep up with it. So a simple three-ring binder works for me. I'll keep this on a shelf in our living room so that we can read it often. I encourage you to find a system that will work over time. Remember the goal is to read and enjoy your family's creativity often over the years!
Anticipating a Treasure-in-the-Making
We'll add to our family anthology over time. If we out-grow our current three-ring binder, I will probably create a second or third volume instead of upgrading to an unwieldy, thicker three-ring binder. Some day, when my children are grown, I hope to copy and bind the family anthology as a keepsake for each person in our family. Won't that be a treasure?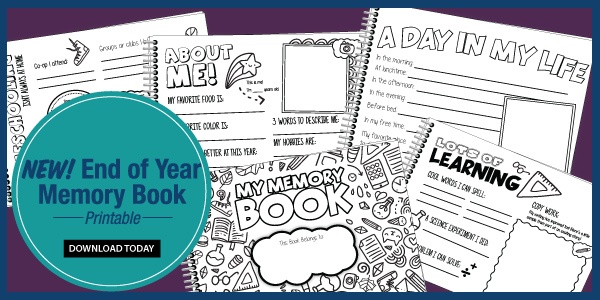 Get a head-start on your family anthology with Sonlight's Memory Book.