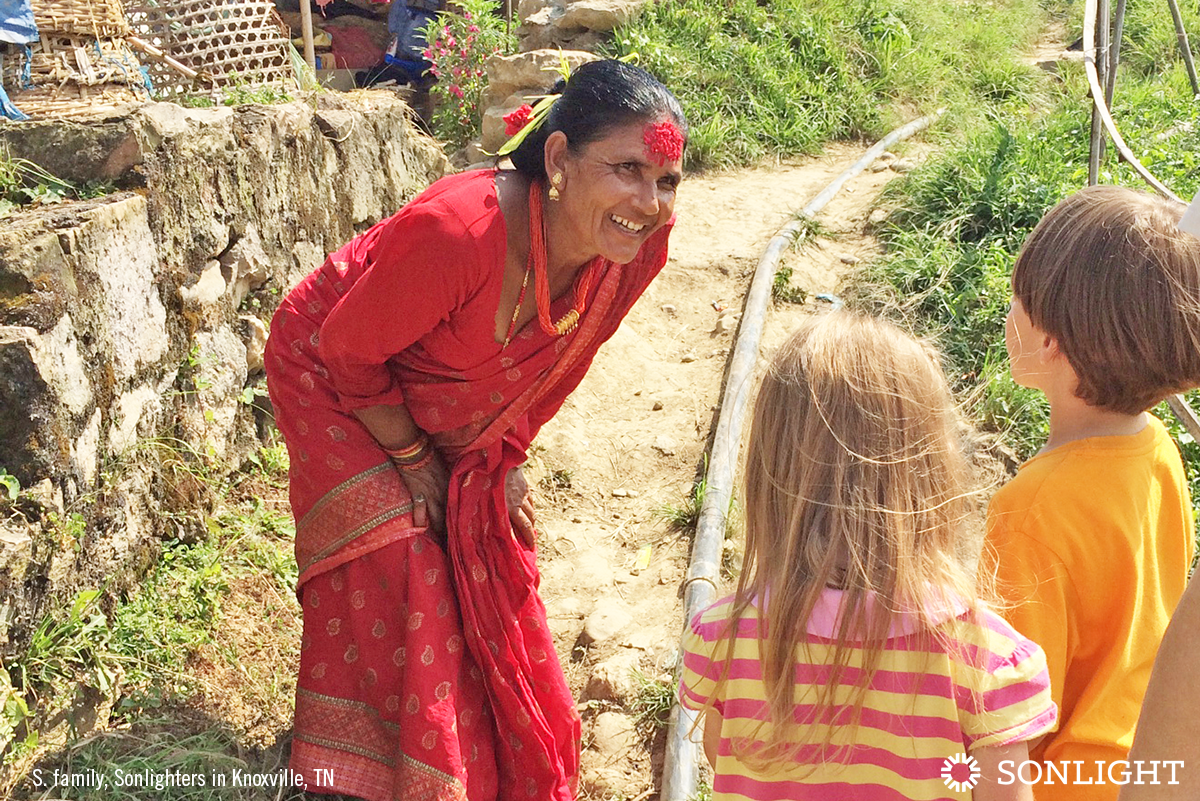 My children have an advantage. I don't mind telling you what it is.
My children have experienced life in a culture devoted to the worship of false gods.
They have watched families with dirty, barefoot, sunken-eyed children crowd around a rock splattered with red paint, offering up to an idol what may well have been their last handful of rice.
They have witnessed neighbors bowing to their car, setting a bowl of fruit on the engine block and sprinkling rice in an effort to assuage whatever deity they think provides safe travel.
They have seen people stringing prayer flags on balconies not because they are colorful and ornamental, but because they truly believe that the scraps of fabric will hasten their prayers to the ears of an otherwise deaf god.
Grasping Lostness and Loving Lost Souls
Why do I think this is an advantage? Because my children know what the faces of unbelievers look like. They know the bondage unbelievers face, and the fears they live with. They know how precarious life is when you are at the whim of a god who demands constant sacrifice, or what it's like to be tied to a tradition that strangles your family into a hopeless way of life.
This advantage, I think, has done more for the spiritual life of my children than nearly any other experience they've had as young Christ-followers. Knowing the faces of the people for whom you're praying, understanding the culture that is based on false religion, and grasping why those in power are so keen to oppress the Good News of the Gospel of Christ has made my children stronger and more passionate in their own faith.
Using Sonlight to Raise Mission-minded Children
What if I told you that you could sow those same seeds in the hearts of your own children? Not everyone can travel as missionaries into other nations, but it doesn't take a first-hand experience to bring to life the reality that many in the 10/40 window wake to daily.
Long before our family ever stepped off the tarmac in Southeast Asia, we read about those who had never heard the name of Christ through Window on the World, Catching Their Talk in a Box, and countless other Sonlight titles.
Sonlight helps us raise mission-minded children and teens. We learned to pray for people groups we'd never heard of before, consider their cultures, and find ways to support those working to bring the Light into the terrible darkness of unbelief.
Contributing to Missions
Guess what? We're still doing it. This year, our family has signed on to Sonlight's 2018 Giving Campaign: Experience India with Mission India. We're looking forward to learning more about a country we haven't yet visited and meeting people whose work prepares the harvest in a land where the Christian population is radically small and often violently oppressed. God willing, we'll be raising money to support the Children's Bible Club effort, partnering with Sonlight as they match up to $100,000 in donations.
My children have an advantage, but in truth, your children can have it, too. They can be a part of preaching the Gospel and of setting the prisoners free. I promise you'll see fruit in their hearts as they gain a new understanding of the Great Commission, and the privilege they have in knowing Christ. Sign up today.
---
Sonlight has teamed up with Mission India to bring you Experience India—a FREE, four-week, virtual reality (VR) adventure online—focused on how Jesus' final command, the "Great Commission," is being lived out in India.
We hope Experience India will develop in your kids a heart for the unreached by providing a fun and easy way to participate in the Great Commission.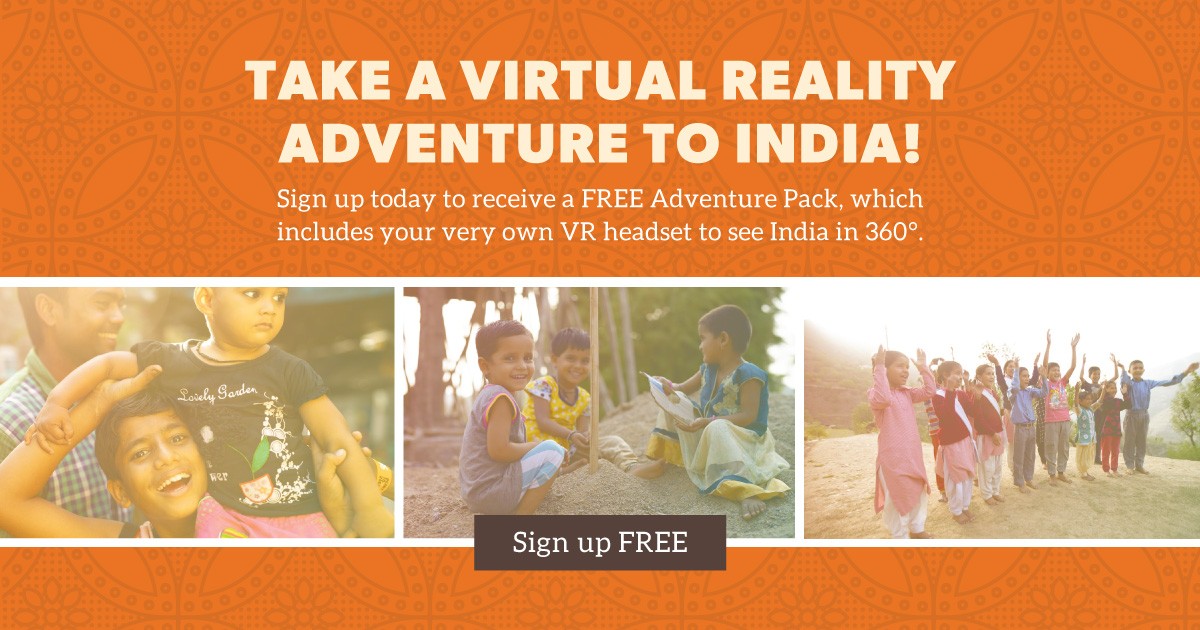 We've set a goal of raising $100,000 for Year-Long Children's Bible Clubs through the Experience India adventure—enough to enroll nearly 4,200 kids in India in Bible Clubs.
But, there's more....Sonlight will match, dollar-for-dollar, all the money that's raised through Experience India—up to $100,000!
That means nearly 8,400 kids can learn about Jesus in Year-Long Children's Bible Clubs this year! Will you join us in helping reach thousands of children with the Gospel?
NOTE: Experience India is an educational fundraiser, but there is no cost or obligation to participate.