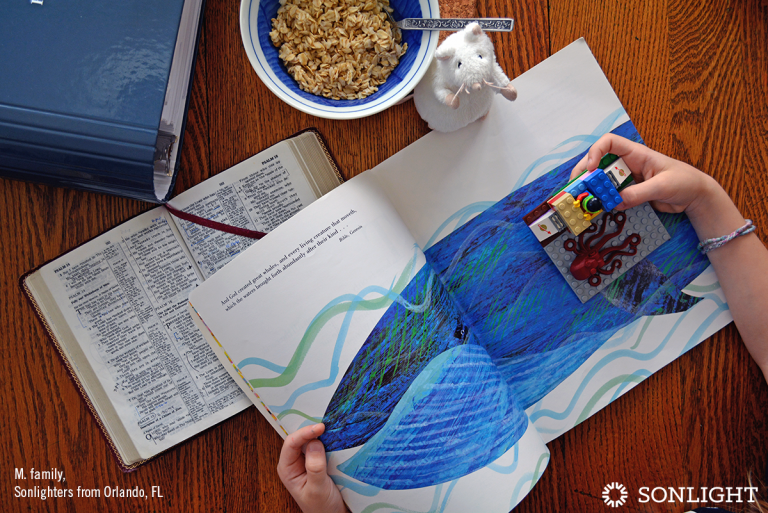 Are you tired? I don't mean the kind of tiredness which goes with the territory of being a full-time educator, full-time mom, and full-time renaissance woman. (Pass the coffee.) No, I'm talking about habitual, out-of-control, runaway tiredness, the kind of exhaustion born out of over-scheduling. I'm talking about the loop of endless chaos where there is no more room on the calendar, no more space on the countertop, and you've just said yes to a commitment which erased your last open weeknight.
Sound familiar?
While we may have seasons like this—juggling multiple medical appointments, taking in an elderly loved one, or dealing with the aftermath of catastrophe—few of us would desire to make non-stop, frenetic running the anthem of our entire lives. (If you're facing a season like this, take heart. God gives grace upon grace.)
As a Culture, We are Chronically Exhausted
The world we live in isn't wired for rest. Culturally, we admire motion, equating movement with success, and admiring productivity over rest. We define productivity in ways that do no favors to our exhausted bodies, much less our souls. We crave rest, yet we find ourselves powerless to fight against in the endless cycle of go, go, go.
As Humans, We Crave Margin
Few of us do well when constantly pressed in from all sides. A poorly-typeset book, with panicked writing running from edge to edge, leaves us feeling stressed and unsettled. We can't nestle in safely if there is no room. Just as we need white space—a margin—around the text in our books, we also need a margin of rest in our daily lives.
Author Richard Swenson, who brought the concepts of margin and overload syndrome to center stage in the 1990s, wrote,
"We must have some room to breathe. We need freedom to think and permission to heal. Our relationships are being starved to death by velocity. No one has the time to listen, let alone love. Our children lay wounded on the ground, run over by our high-speed good intentions. Is God now pro-exhaustion? Doesn't He lead people beside the still waters anymore?"
But there is good news
As Christians, We're Given a "Cease and Desist" Order from God in the Form of a Sabbath Rest
When we're facing the insurmountable, God reminds us, "Be still, and know that I am God." (Psalm 46:10) "Cease striving," urges the translation found in the New American Standard Bible. "Step out of the traffic!" shouts the Message. "Take a long, loving look at me, your High God, above politics, above everything."
When's the last instance we had time to take a long, loving look at anything, or anyone?
Whether this is translated "be still", "cease striving," or with another, longer phrase, the origin word here is the same: raphah, meaning to sink, relax, collapse, let go, or fall limp. In fact, raphah can even be translated as the word fail.
This seems so counterintuitive, it's hard to wrap our minds around, isn't it? When we're feeling out of control, letting go is the last thing we want to do. And yet, our loving God holds out his everlasting arms, and tells us to do exactly that—let go and take a Sabbath rest.
This is more than an invitation; this is a command. Shabath in the fourth commandment, from which we get the word Sabbath, means cease and desist. God has actually commanded us to cease and desist—not just once, not just when times are overwhelming, but regularly—making stillness a common rhythm in our lives.
This is easier said than done. But where God calls, he also empowers.
As Parents, We Can Actively Fight for a Slower Pace of Life in Practical Ways
Rest doesn't just happen. Stillness isn't just going to spontaneously combust out of our chaotic schedules. We must fight for it. We must make it a priority. Maybe being intentional about rest looks like...
consistently scheduling (yes, scheduling) daily/weekly quiet times
closely scrutinizing outside activities and extracurriculars
fiercely protecting our rest without shame or embarrassment
In a culture where more is more, we often forget less is more. Counter to the message we hear all around us, we need to remember…
Busier is not necessarily better.
Not everything that's good in and of itself is for your family's best.
It's okay to say no even when you're not busy.
We do not have to volunteer for every opportunity, say yes to every invitation, or join every good cause. If we're already in a state of sleepless, frenzied overload, then none of these things, however good they might be, will truly benefit our family—especially if we're agreeing just to "keep up with the Joneses".
God's calling us to enter into His rhythms of grace and rest, let go of our strivings, and live by His definition of success. Won't you enter that rest?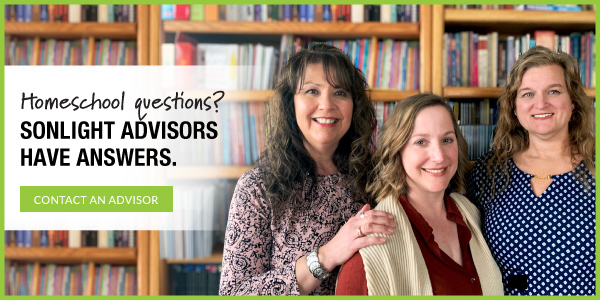 If you want to know how Sonlight curriculum can help you enter into a lifestyle of rest instead of exhaustion, we have experienced homeschooling moms who would love to talk to you. Click here to connect with your homeschool consultant.