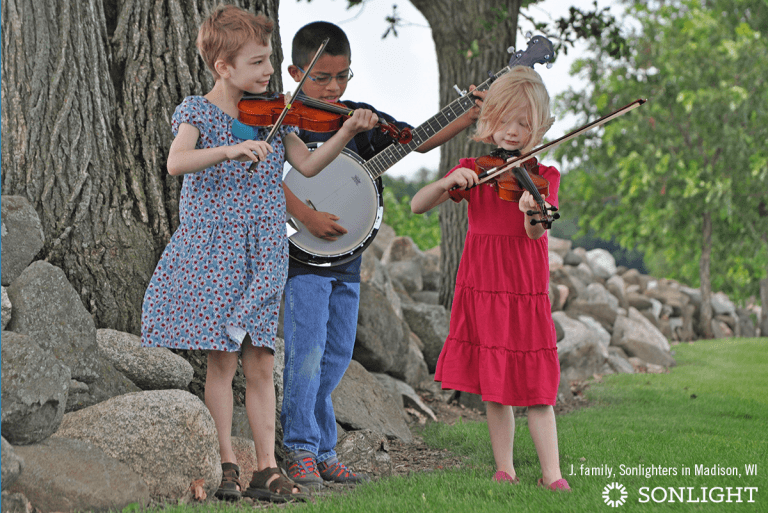 When it comes to offering your children electives, do you ever ask yourself:
Adding electives might seem like an added stressor to your already busy day. As moms, we sometimes feel spread too thin. Between our families and household tasks, it can be difficult to add extracurricular activities to our list. If your days are anything like mine were, you experience a few hours of schooling and then have to tackle household chores, leaving children a generous amount of time to create, play and explore. In my house, we all adored that part of the day. Over time, however, I found that guiding some of that time through electives had a positive impact on our day-to-day, and in the long run, on my children's lives.
As parents, we want to send our children out into the world as well-rounded people, and a suitable elective just might provide the practical life skills your children need to understand the world and themselves.
All of my children took electives and flourished in their own way. I am still in awe of all of their God-given creative talents. I could tell you many stories I've collected over the years; however, here are just two examples that come to mind.
Artistic Electives
One of my daughters expressed an interest in art. As someone who can only draw stick figures, art wasn't on my radar. But something inside me knew I needed to encourage her artistic expression. So I urged her to take an art class. When she came home all aglow with the experience, and when John and I saw how unbelievably creative she was, I encouraged her to take as many art classes as she could while she had the opportunity. Several months later, I had the opportunity to speak with one of her art teachers. The teacher said, "If I have a student with a lot of natural ability and another student who works hard, I always prefer the student who works hard. Your daughter has both." She ended up in art school, pursuing one of the wide varieties of art majors available.
One of my sons begged for a hand-held video camera (before cell phones had cameras). We got him one so he could create movies. He went on to film school. Now, as an adult, he produces films for fun and profit. I'm so grateful I encouraged them to explore these life passions.
Fun, Practical, and Scientific Electives
We studied many additional electives through the years and found some ways to incorporate electives into non-school time. During the afternoons, my children would listen to classical music while building with LEGOs. These recordings gave the kids a welcomed introduction to music they wouldn't otherwise hear. We always did puzzles together as a family. I liked to pick puzzles like The Global Puzzle because they helped the children learn geography in a painless way. We would discover where the countries in Africa, Asia, and Europe are, and use the time to talk and learn.
All my children took typing instruction, and this life skill has served them well. If I were teaching today, I would have all my children study computer programming—at least at a basic level—as I believe, like typing, it is a fundamental skill in today's job market.
Even if you are not musical, artistic, or gifted in languages, you might have a child who is. You won't know until you give them a chance to explore these areas and see where they shine. If I've stimulated your imagination, please feel free to check out our carefully chosen electives.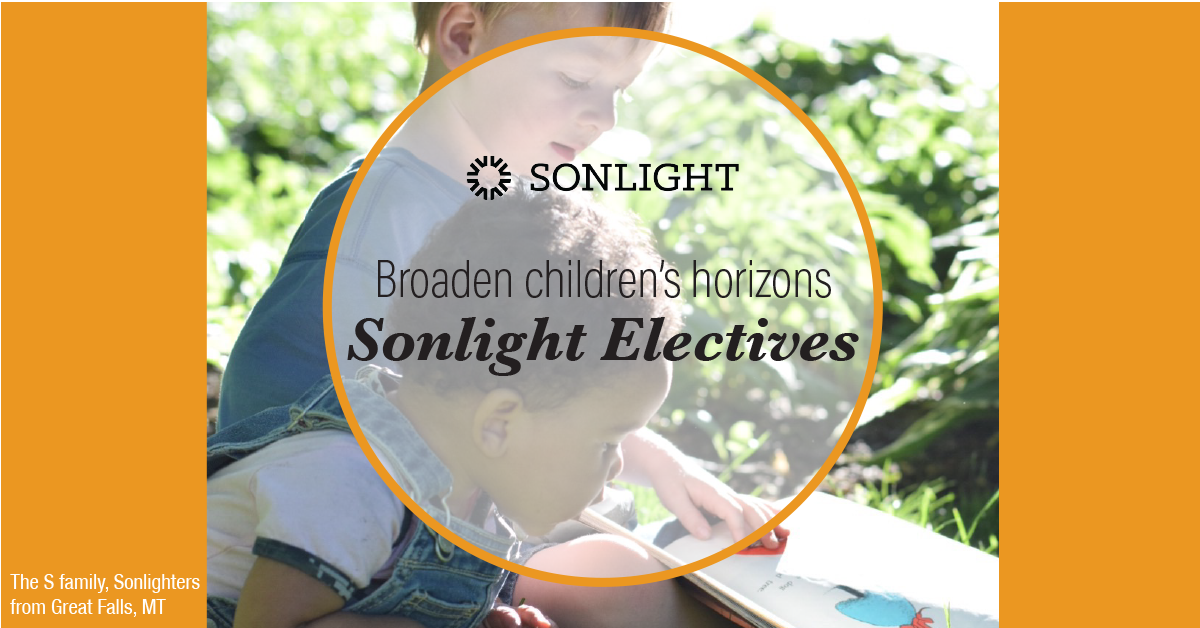 ---
Want more encouragement?
Sign up for Sonlight's bi-weekly e-newsletter
You'll be encouraged by the words of founder Sarita Holzmann, inspired by real-life stories from other homeschoolers, pick up practical tips for the journey and more.
---