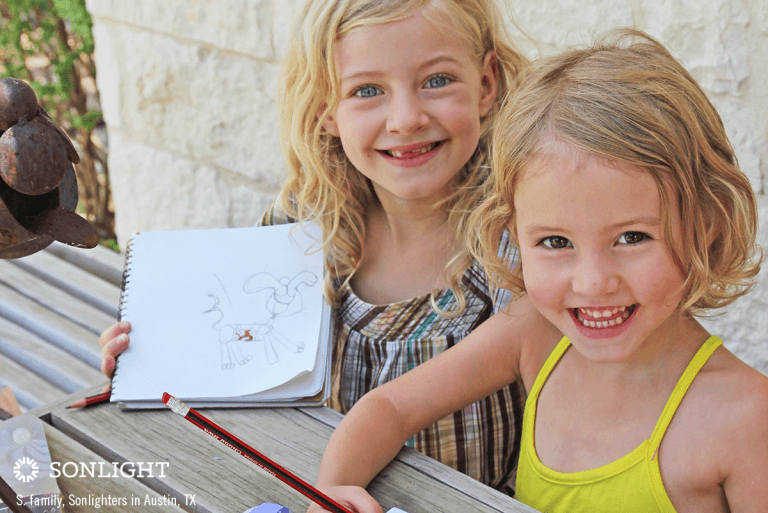 Over my years of homeschooling, finding ways to bring learning to life for my kids has been a priority because I want my children to love learning. Making learning fun sometimes means we take longer to go through a curriculum to make room for the extras. It can also mean I spend more time looking for resources. Both of these sacrifices can make a world of difference for children and their attitude towards home education.
Of course if I expanded on every single topic, we would never get through our homeschool curriculum. Sonlight is a complete standalone curriculum, and even without the extras, my kids learn plenty. So when it comes to adding extras, I choose either topics the kids really enjoy or those that they are struggling with. We tend to expand on topics in History, Science, and Geography.
1. Read More Books
Yes, Sonlight has cornered the secret to great learning—books, and the programs already include dozens of titles you will love. But sometimes more of a good thing is even better! We get our extra books from a few key sources:
2. Put Learning to Music
Catchy songs make it easier it is for kids to learn and remember. One of our favorite resources this year is Lyrical Life Science. It was an extra purchase, but, boy, am I glad I got it. The kids love memorizing with the help of these songs.
3. Use Lap Books or Notebooks
Lap booking or notebooking on a topic of interest can be incredibly fun for kids who like drawing, writing, and papercrafts. You can nearly always find free printable notebooking pages online. If not, simply customize generic templates or use plain lined or unlined paper.
Lap books can be accomplished in the same way. Either use pre-made templates and kits like these listed below, or take a DIY approach with blank minibooks.
We typically work on notebooks or lap books a little bit each day over about several weeks time. The kids love to revisit their work later, remembering what they learned. (Bonus points for review!)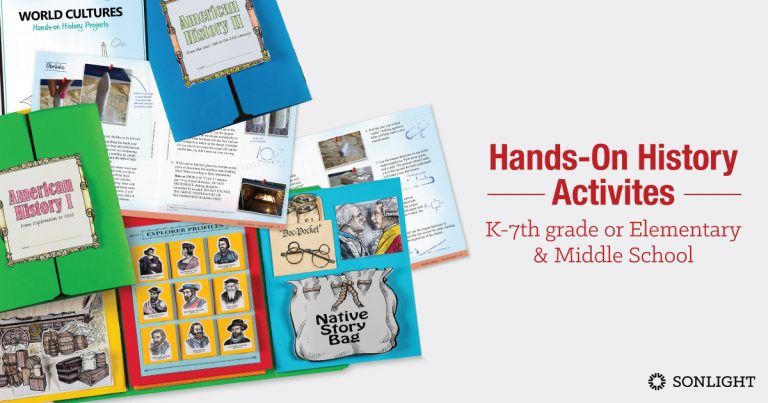 4. Use Hands-on Experiments and Projects
This is one of our favorite bring learning to life. Besides the fun activities in our Science kits and Discover & Do DVDs, I find that Pinterest is an amazing place to find relevant hands-on projects and experiments on any given topic. You would be amazed how much more your kids can pick up by adding a few extra experiments or projects into any topic. Science is abstract, but bringing it to life with a visible and tangible activity helps kids understand the principles they read about.
5. Cook
Take your topic of study and turn it into an edible project! For example, when we learned about cells in Science, we made an animal cell pizza and a plant cell cake. The kids loved both the process and the eating of it! Plus they still remember the cell parts because of the creation of the project.
6. Watch Videos
Hello, YouTube! I have younger kids, so I search for appropriate videos and scan them before letting my kids watch. Creating curated playlists for our unit studies is a great way to control what they watch when I don't want them aimlessly browsing YouTube.
Although these two channels were created with public school educators in mind, they can still be helpful for homeschoolers:
Other high quality sites I recommend for video are Discovery Kids, Khan Academy, and Brain Pop.
7. Find Online Games To Play
Depending on how much time they have earned, my kids get up to two hours of screen time per day, some of which can be spent on fun learning games. I simply Google our topic + the phrase online (educational) games. For example if we were learning about marine life, I would search free ocean animal online educational games.
Since each child is so unique, what works with one won't necessarily work for the next. Thus I love having a full repertoire of resources to bring learning to life.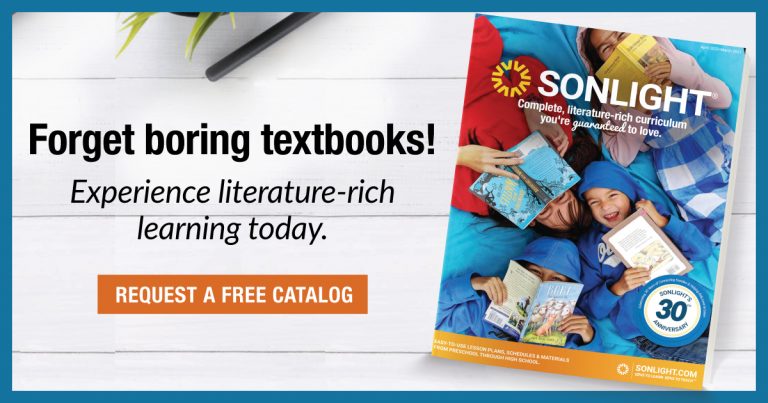 To find out more about Sonlight's unmatched Read-Alouds, and our complete book-based homeschool programs, order a complimentary copy of your catalog today.