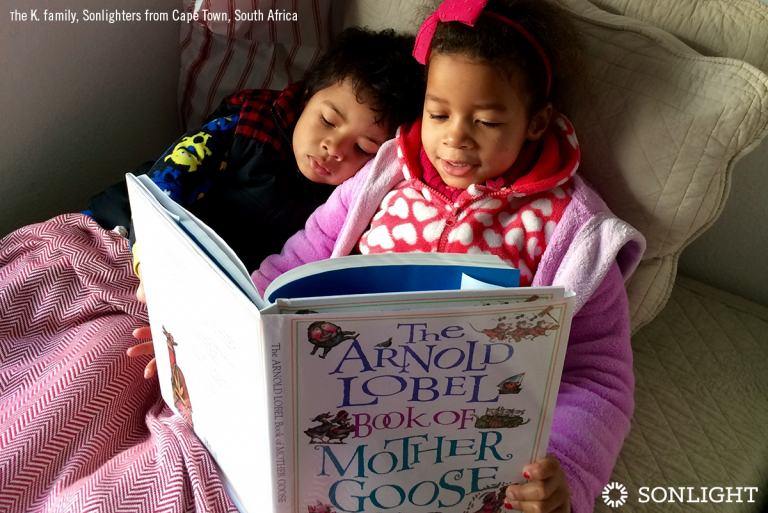 I knew I wanted to homeschool my children before my first was even born. Volunteering as a veterinarian in local wildlife centers and spay/neuter clinics gave me the opportunity to meet some amazing homeschooling families and see firsthand the many advantages of a home education:
I couldn't wait to get started.
Researching and Organizing Curricula
As I started to research different curricula, the options excited me! I also found myself disappointed time and time again when the resources weren't a good fit for my kids, for me, or simply weren't as fun or as interesting as I expected. With the goal of building my own program to meet the individual needs of each kid, I went about gathering ideas and materials. Suddenly, I had tons of ideas pinned on Pinterest, loads of files saved in folders on my computer, and a plethora of raw crafting materials in my closet. But most of the projects weren't getting done.
It took me hours to collect ideas and organize materials. If one of the projects bombed with my kids or didn't work as planned, I felt I had wasted a ton of time and effort.
It was frustrating. It was tiring.
I also wasn't enjoying the time spent with my kids doing the actual projects. Hours of planning resulted in just minutes of learning, and that ratio just didn't work for my vision of homeschooling.
I loved researching ideas and gathering resources, but there simply wasn't enough time to plan my day and still live my day with the kids. Adding more kids to the mix certainly didn't generate more time. It was at this point, that I finally started to research pre-prepared, big box curriculum (also called boxed curriculum). I needed a program that—while interesting and educational—also freed me to enjoy more of the time I spent with my kids. I desperately needed a way to escape the intensive homeschool prep time that ended only in annoyance over projects or books that didn't work for us.
My Fears About Big Box Curriculum
Coming to the conclusion that a big box curricula might be best for us was a tough realization for me. I dealt with dozens of fears about an all-in-one homeschool curriculum:
that it might sterilize our experience
that it might limit what we could learn and accomplish
that it might include too much busy work
that it would not allow for child-led learning
that it was a lazy mom cop-out which would lessen the home school experience for me and my children
What I found was the exact opposite.
Having resources at the ready meant that we were always able to find interesting books to read and projects to do—right out of the box. There was always more material to cover and more ideas to discover. Not having to organize our entire day on my own meant that I was more available to the kids and actually had more time, not less, to help them explore their unique and individual interests.
I found that reading them quality stories led them to ask more questions and become more invested in their learning. They wanted to know more about the topics we were covering and cared about the people and events in the books. Big box curriculum wasn't holding us back! It was giving us structure to zoom ahead in freedom!
The Main Myths About Big Box Curriculum
In chatting with other homeschool moms, I realized my misconceptions about big box curriculum were not uncommon. And here I want to set the record straight to dispel them! Here were my three biggest concerns when I purchased my first Sonlight box and why I hope you don't let these inaccuracies hold you back!
1. Everyone's Learning Experience Will Be Exactly the Same or It Will Be Just Like School
Using a big box curriculum doesn't eliminate the individual experience for student or teacher. Every child is unique and responds to different books and materials in different ways. Certain stories will spark an interest in a child that can last days to weeks, while for another child the same topic can be covered in a day. For instance, my daughter is fascinated by natural disasters. We have spent weeks learning about personal experiences with tornadoes, participating in relief efforts for recent hurricanes, and researching warning signs for tsunamis.
My son listened to the information about natural disasters and, while he will listen to his sister talk about her discoveries, his current passion is the Titanic, how boats work and how they sink. He's working his way through a pile of books from the library all about the building of the Titanic, the disaster that struck with the iceberg, personal accounts of the tragedy, and recovery efforts focused on wreckage. Dinner conversation is fascinating–I'm learning something new everyday! So are they.

2. You Have to Do It All In Order for it to Work
I had this misconception that since components of a big boxed curriculum would build upon one another, it is impossible to skip or rearrange different aspects of the curriculum to fit our schedule. I was afraid we would lose too much flexibility and spend tons of time doing things that either didn't interest us or that weren't needed.
Fortunately, Sonlight's schedules (in the Instructor's Guides)—both the five-day and four-day plans—are easy to adapt to our needs. Sonlight also provides a comprehensive list of topics covered in each History / Bible / Literature, so when a local or historic event arises, it is possible to quickly locate materials on that topic.
If there is a concept in their Language Arts or Math programs that the kids can already complete, we simply skim over it and move forward. We don't spend tons of time doing things the kids already know how to do. Sonlight has online placement tests that can help you determine what level of Language Arts or Math is most appropriate for your children.
3. You Can Do Only What's Included in the Box
The biggest surprise for me when I started to use Sonlight was that using the program freed me up to spend more time pursuing my children's individual interests. I thought that we would spend all of our time slugging through the program. I was incredibly wrong.
We spend only 60-90 minutes working through Kindergarten each day, and we really enjoy the material. The rest of "school" time is filled with real world experiences and delightful play:
We go to the grocery store.
We make meals.
We read about current interests (often inspired by Sonlight books).
We complete chores around the house.
We create handiworks.
We play dress up and pretend.
We play outside.
We meet up with friends and family for field trips.
Sure, we do what's in the box, but because we do what's in the box, we are now able to do so much more.
The big box curriculum is not the monster I thought it would be. The kids are learning about the world around them, how to read, write, and do arithmetic, but we aren't spending hours at a time to get these goals accomplished. Having ready-to-go resources has truly make things easier, provided increased freedom, and improved the amount and quality of time I'm spending with my children. Sonlight has been a huge blessing for our family, and I look forward to the many adventures in our years to come as Sonlighters.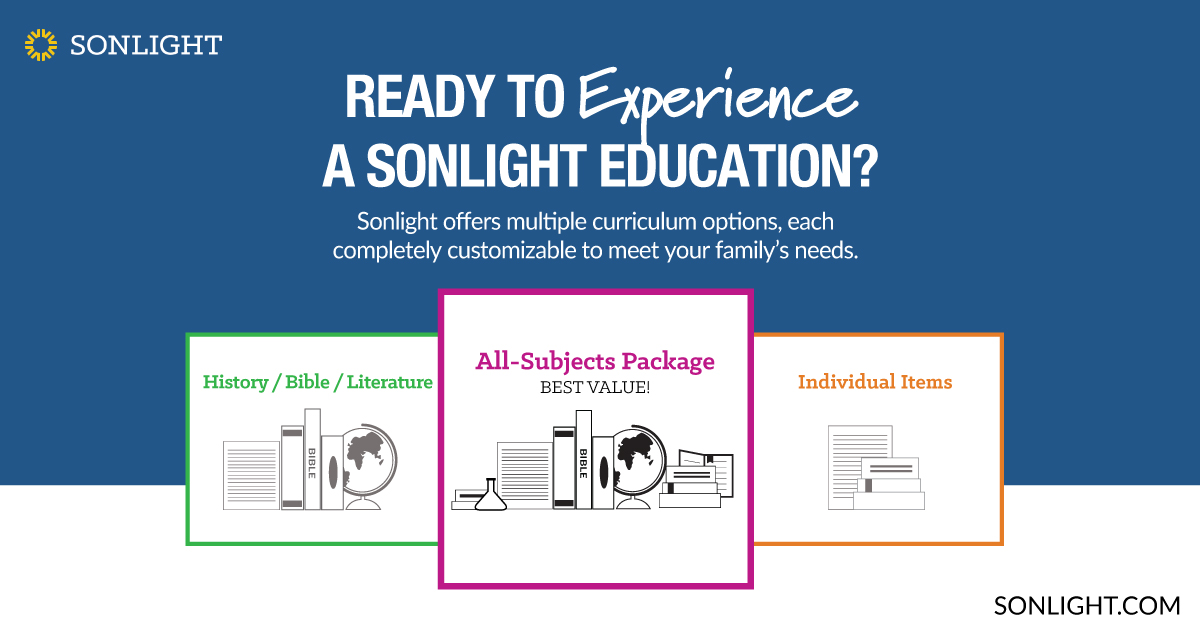 Curious to see what this type of education might look like for your family? Go to SmoothCourse to explore your options.