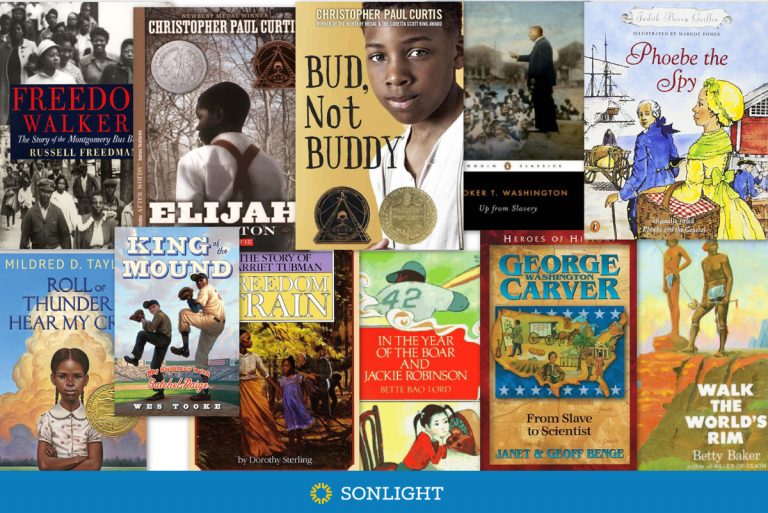 If you are looking for books to read during Black History Month or simply wanting to add more diversity to your family reading, this list is what you need.
Each of these books is part of a larger Sonlight curriculum, ranging from elementary levels up to high school. Purchase an entire History / Bible / Literature program, individual titles, or a book collection that includes many of these fabulous biographies, non-fiction titles , and historical fiction novels.
If you love these titles, be sure to see the list of Christian Biographies for Young Readers, too.
by John Howard Griffin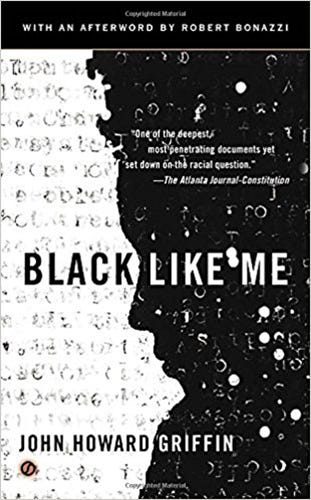 In this nonfiction account of life in the South under Jim Crow, a white man darkens his skin to experience the black man's world in 1959.
He trudged southern streets searching for a place where he could eat or rest, looking vainly for a job other than menial labor, feeling the "hate stare." John Griffin crossed the line into a country of hate, fear, and hopelessness—the country of the American Black man. A true and disturbing story. This book includes violence, and due to the themes is appropriate for more mature students.
by Russell Freedman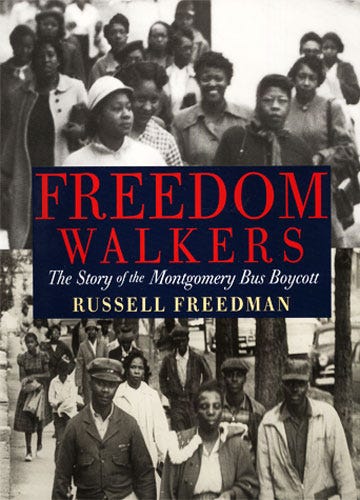 You've heard of Rosa Parks and the Montgomery Bus Boycott. But who were the rest of the boycotters?
Why did they summon incredible courage and risk their jobs and personal safety?
How did they pull off a city-wide boycott that lasted over a year?
How did they get across town to their jobs every day?
How did they change history?
Read Freedom Walkers to discover the answers. This gripping Civil Rights book brings a major event in the history of Civil Rights in America to life.
by Mildred D. Taylor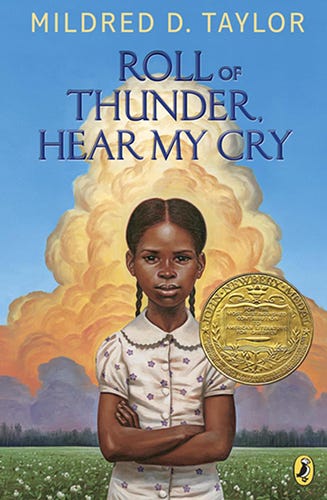 This award-winning title is set in post-Civil War South. Meet the Logans, one of the few black families to own land: a cause for racial tensions and strife.
This story is one of overcoming unjust opposition. You will fall in love with the characters and more deeply understand the harmful impact of racism as you walk alongside them.
by Christopher Paul Curtis
Bud, Not Buddy is an educational novel full of laugh-out-loud humor and wonderful characters, hitting the high notes of jazz and sounding the deeper tones of the Great Depression.
It's 1936 in Flint, Michigan. Times may be hard, and ten-year-old Bud may be a motherless boy who never knew his father, but Bud's got a few things going for him.
One is a collection of flyers for Herman E. Callowy and his famous band, the Dusky Devastators of the Depression. Bud's got an idea those flyers will lead him to his father, and once he hits the road to find this mystery man, nothing can stop him.
by Wes Tooke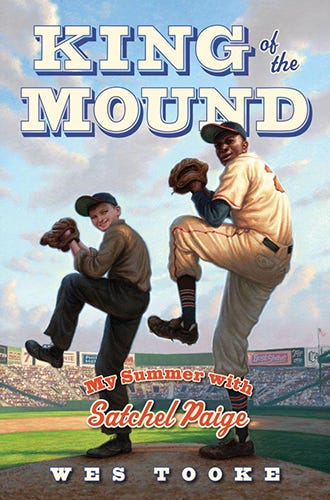 This book of historical fiction introduces children to the incomparable Satchel Paige, a pitcher every American should know about.
When Nick is released from the hospital after suffering from polio, he's sure his father will never look at him in the same way again. Once the best pitcher in youth league, Nick now walks with a limp and is dependent on a heavy leg brace. He isn't sure he'll ever return to the mound. When Nick starts working for Mr. Churchill, owner of a semiprofessional team, he meets Satchel Paige, arguably the best pitcher in the world.
Not allowed into the major leagues because of his skin color, Satchel teaches Nick that some things can be overcome with hard work and dedication, and that just because you're down, you're most certainly not out.
by Bette Bao Lord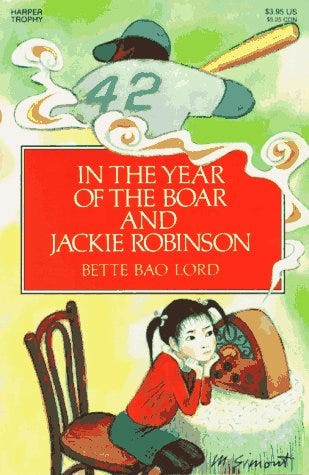 In this historical fiction novel, meet the amazing Jackie Robinson, the first black man to play on an integrated major league baseball team.
In 1947, a Chinese girl comes to Brooklyn, where she starts to feel at home and to make friends.
After earning the friendship of the toughest girl in class, she is included in the playground stickball games and becomes a loyal fan of the Brooklyn Dodgers. This book is both humorous and thought-provoking.
by Judith Griffin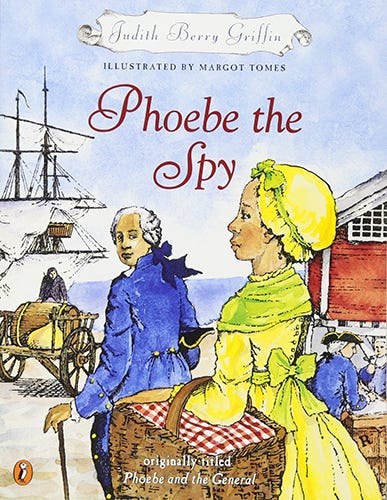 This novel tells the dramatic true story of a little black girl, Phoebe, who saved the life of George Washington from an assassination attempt. It's exciting!
by Janet & Geoff Benge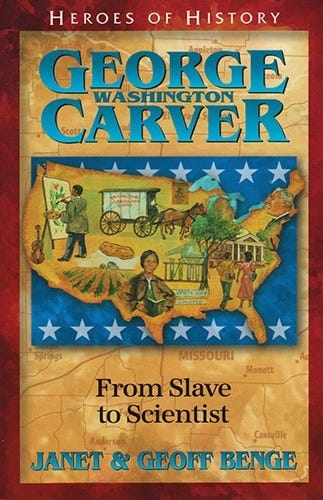 George Washington Carver, once a kidnapped enslaved child, overcame significant obstacles to become an outstanding scientist. One of his most dramatic findings was how to grow useful crops even on very marginal soil. This scientist biography presents an inspiring African-American role model for all of us.
by Dorothy Sterling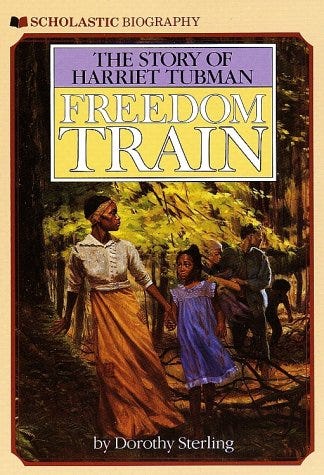 This biography features Harriet Tubman, who walked enslaved people to freedom at great personal risk. There is hardly a better way to understand the Underground Railroad than to read the true story of The Moses of Her People.
Your children will develop empathy and courage simply by being immersed in her bold life story.
by Booker T. Washington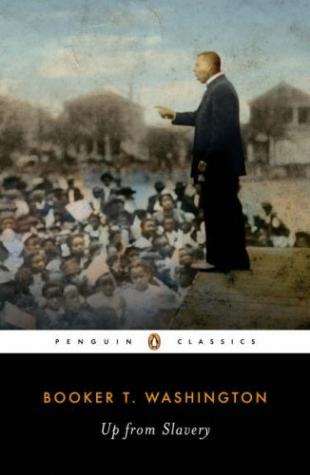 Up From Slavery is an autobiography that recounts Washington's life from childhood as a slave, through his struggle for education, his founding and presidency of Tuskegee Institute and his rise to national prominence. This simply written, anecdotal life story bears the mark of a man of real courage, talent, and dedication.
Booker T. Washington was a devoutly Christian man who, as a former slave, walked a dangerous middle ground in a time of racial backlash and disfranchisement. He sought to educate and encourage recently freed slaves. As he publicly acquiesced to whites on issues of social equality, he fiercely exhorted blacks to unite and improve their lot.
by Betty Baker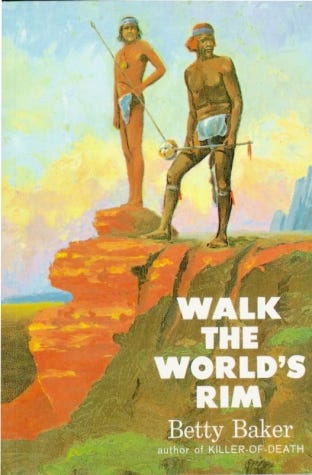 Watch endurance rise to the challenge of cruel injustice during the earliest days of Europeans in the Americas. A 14-year old Indian joins Cabeza de Vaca's 16th-century expedition through the Southwest.
This vivid portrait of Mexican life and the harsh conditions of a primitive Indian tribe will both teach and touch you.
by Christopher Paul Curtis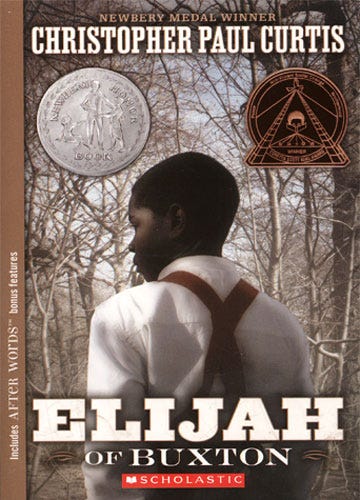 This inspiring, coming-of-age story is set in a settlement of runaway slaves who have escaped to Canada.
Eleven-year-old Elijah is the town's first child to be born free. But instead of feeling like a brave beacon for freedom, Elijah just feels like a fra-gile boy who is scared of snakes. When duty calls, however, Elijah embarks on a dangerous journey that might make a hero of him yet. This novel is a powerful story of a boy who grapples with the harsh realities of racial injustice.