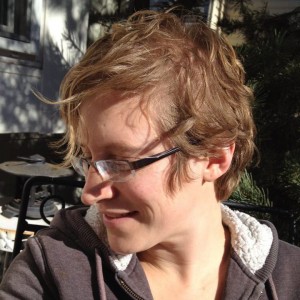 At the end of April I went away for two nights on a women's retreat with my church. It was the first time I'd ever been away from my girls, and, after a day of not having to think about anything, I felt like I'd been gone a week and was so happy to get home.
While I was there, I really felt like the Lord said, "Jonelle, it's time to stop with the negative self talk. If I have called you good enough, who are you to say you otherwise?"
I knew I needed to draw a line in the sand and commit to not putting myself down any more. Especially since college for me, this has been huge. "If I could just lose 10 pounds, I'd be so much better. If only I had better gifts, I could be so much more effective"...(I know I've even mentioned these lines of thinking on the blog, so, this has been a LONG time coming!) It was time to be done. Time to look at myself in the mirror and say, "I'm beautiful. God has created me in His image and if He makes beautiful things, that's good enough for me."
So, I drew that line. I committed that, if God would be with me, we would get through the mountains of lies together and that I would no longer put myself down.
And it's been great.
And by God's grace, I've been able to look kindly on myself and see the beauty God put there.
And then I went bathing suit shopping.
And it was not horrible. It was not completely demoralizing and depressing as it's been in the past. I wasn't able to find one, but I didn't go home in tears. In fact, as I was leaving the store I was able to say, "they just didn't have my size and one that fits my body type. But do I really need to be thinner to be healthy? To fit into their size of swimsuits?"
And immediately what popped into my mind was a statement of what health is from one of my books I'm studying for my homeopathy course: health is freedom from physical, emotional, and mental things that would hold you back from your greatest calling.
I love this statement of health because it doesn't talk about size. It talks about freedom. If I am obsessing about reaching a certain size, that is not freedom. And therefore, it is a form of un-health. If I am physically able to do what I feel called to do, I am, in a sense, healthy. Just because society says I should be thinner, would that really be more healthy for me? To count calories or exercise compulsively (because that's me...), is that really more healthy? I don't think so. Because while my body might be a well oiled machine, my mind and emotions would be focused on decidedly unhealthy things for me.
So, I'm fighting back against what our society says I need to look like to be "healthy" and "beautiful."
In so many ways I am completely content to be countercultural and have no qualms. But, the lies of the enemy have become so ingrained in this aspect of my life, that this is a toughy. I am choosing to be kind to myself. To say, the way you eat is good enough. The way you exercise, and the amount you do, is good enough. The way you look, is not just good enough, it's beautiful.
Would you join me in fighting back? In not putting yourself down? In not saying, when I am different, then I will have worth and value. Lies. A bunch of lies from the one who comes to steal, kill, and destroy. Today, would you choose life? Choose to be kind to yourself. Choose freedom. Choose to see yourself as one created in God's image. Beautiful.
Until next time,
Jonelle