Few have experienced a tour of Sonlight. A few more have braved my monster-less pseudo monster movie tour. And today, my blog-reading friends, you get a rare peek into how amazing Sonlight's warehouse is.
1. Designed for Efficiency
Receiving happens on one end of the building. Shipping is on the other. Boxes of books come in on the west side of Sonlight, make their way through our warehouse, and head out to your home from the east docks. This helps reduce congestion and limits the number of times we have to move boxes and books. Also, wherever possible, we have conveyor belts to make moving stuff a joy.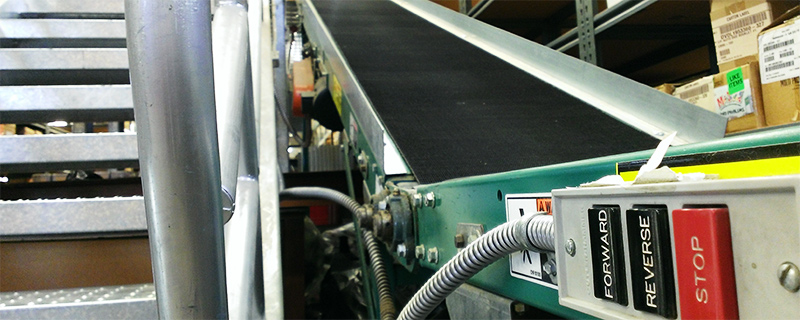 I Love this Conveyor Belt ...especially the buttons <grin>
2. Enhanced for Comfort
I've blogged about our pleasant warehouse before. Swamp coolers in the summer, heaters in the winter, and nice thick padding where we stand turn a concrete and brick box into a comfortable working environment.
3. Built for the Future
We were still growing by leaps and bounds when we finished the building. Looking toward the future, the warehouse had sections of the back wall which could be "punched out" when it was time to expand. A few years later, when that happened, we added an additional warehouse area for longer term storage.
Hope you enjoyed this little peek inside the Sonlight warehouse. Now you know just a little more about where your homeschool curriculum comes from. Anything you've always wanted to know about Sonlight? Ask away. I may not be able to get you an answer, but I'll do my best!
~Luke Holzmann
Filmmaker, Writer, Guardian