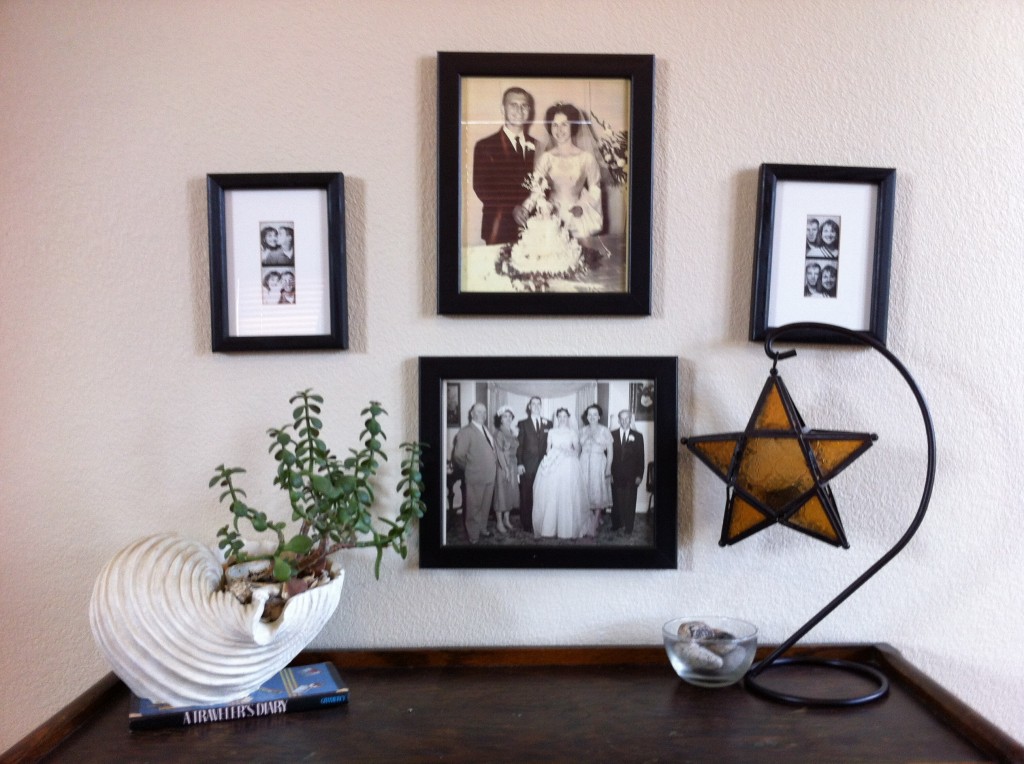 I love homes. I love looking at the way people choose to decorate. I love the different styles and colors, patterns, pictures, art, everything. I love it all.
I have a dear friend, Julie, from the south. She is one of the sweetest people I know. Whenever I go to her house I leave refreshed. It struck me, her house is definitely a place of peace, with extra sweetness splashed about. So, I'm giving you a glimpse of some of my favorite places.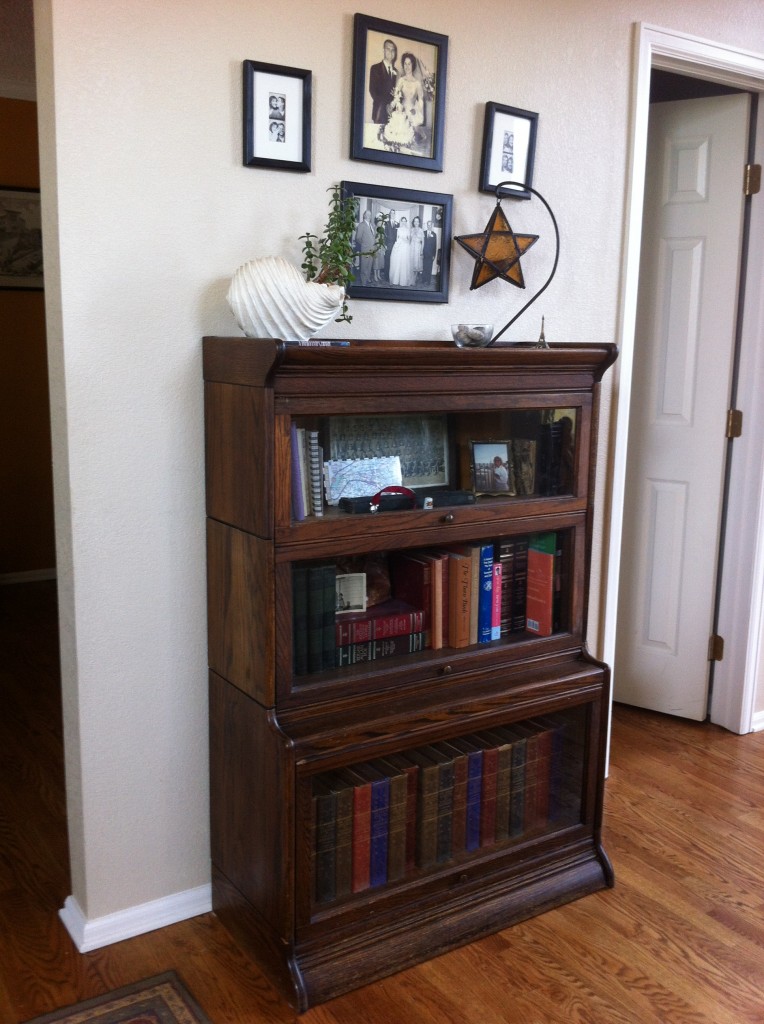 The first thing you see when you walk in is this beautiful old bookcase, filled with a few treasures from their life and travels. The framed photo booth photos of Julie and her husband from when they were young makes me smile, it's so fun to see my friend at that different stage.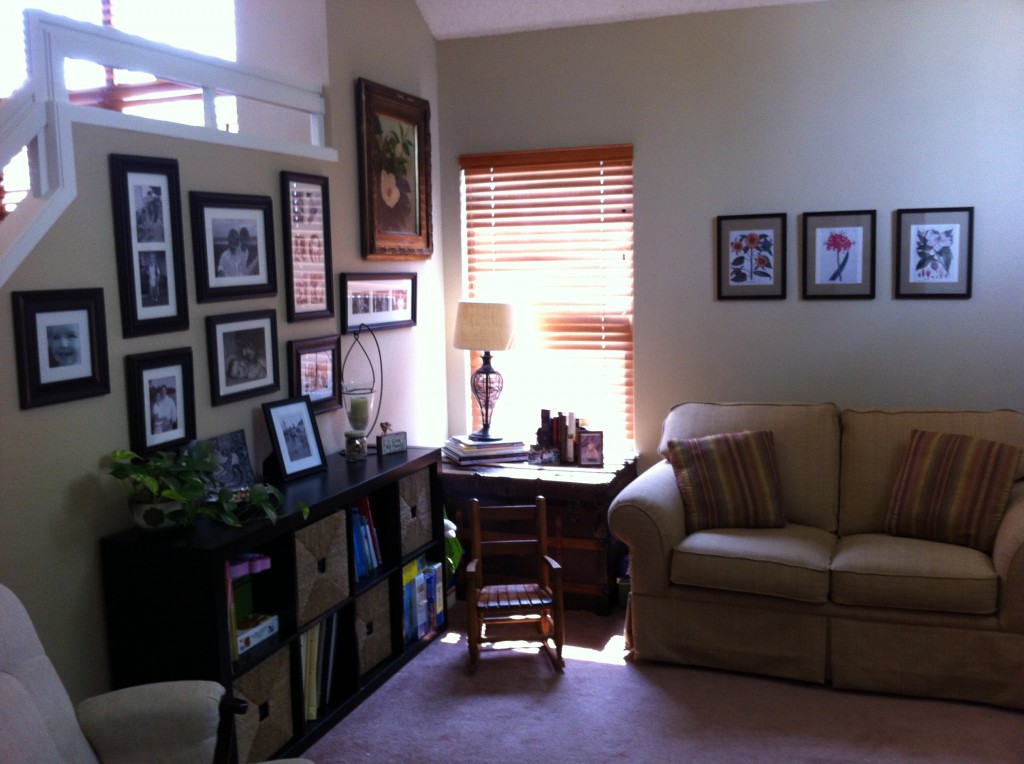 I feel like their front room is inviting and attractive. I like that it is lived in.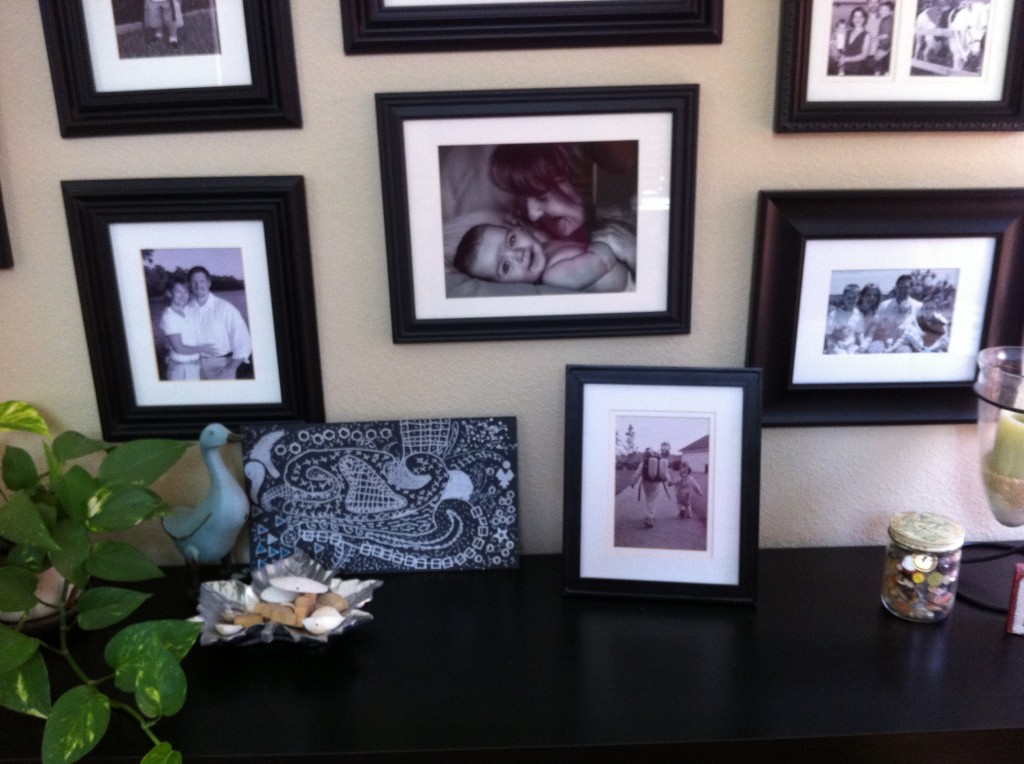 I grew up in a home with no photographs on the wall (I'm pretty sure that was my Mom's culture coming through). I never missed them, but I love this photo wall. It makes me want to print some photos and hang them up! *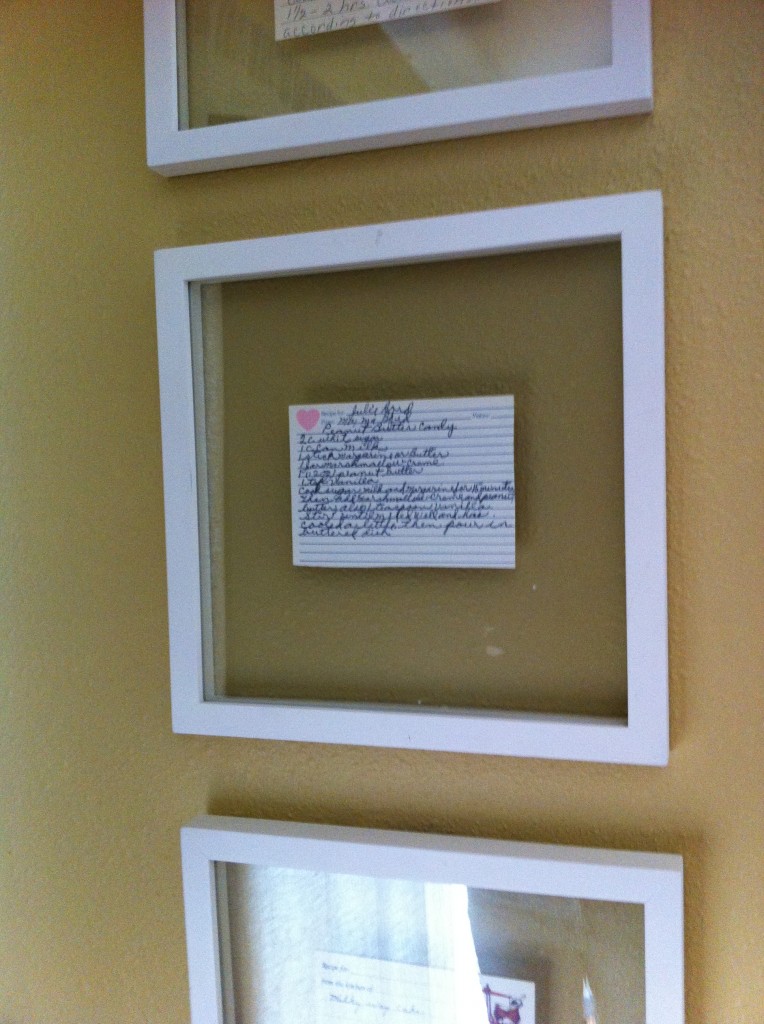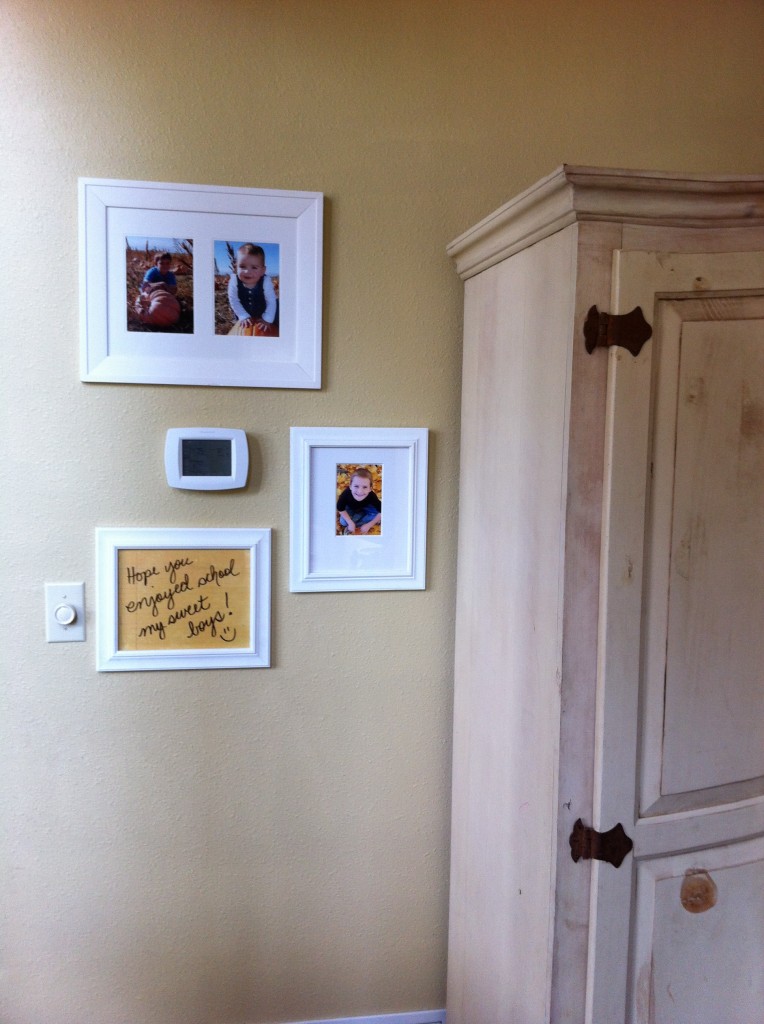 In the kitchen area, Julie has several recipes that she was given, handwritten, by her grandmother. Instead of putting them in the recipe box, she framed them so everyone can see.  She also has a plain sheet of paper framed under glass that she uses to write notes or draw something fun. I think it's a great way to interact with her older boys.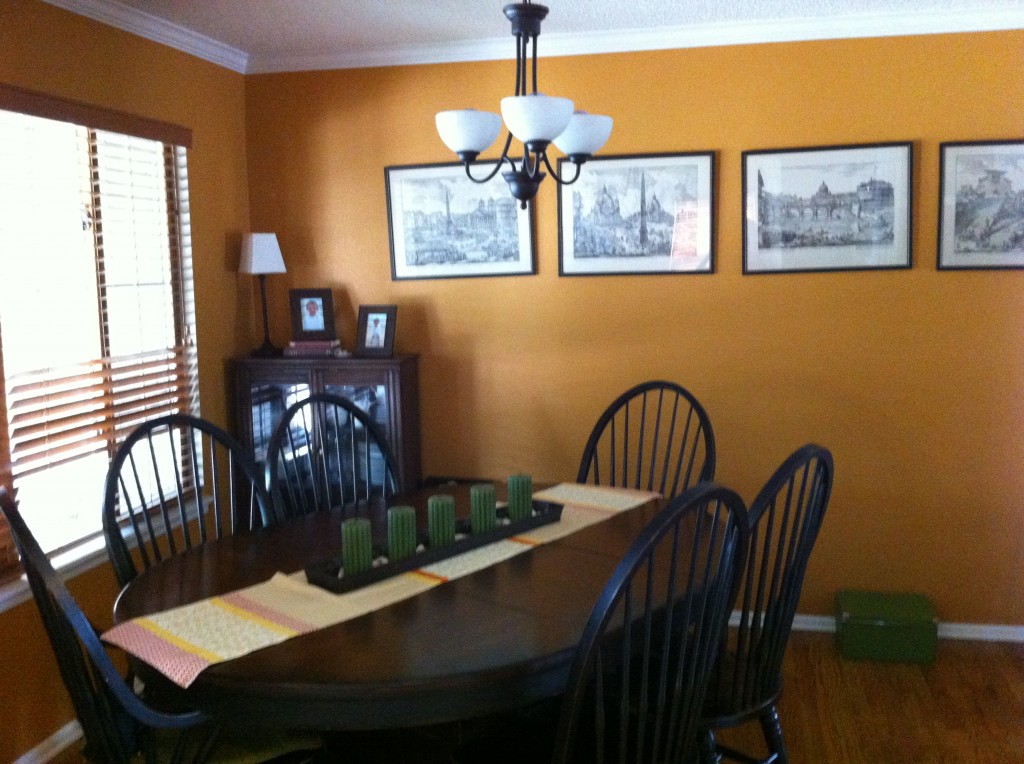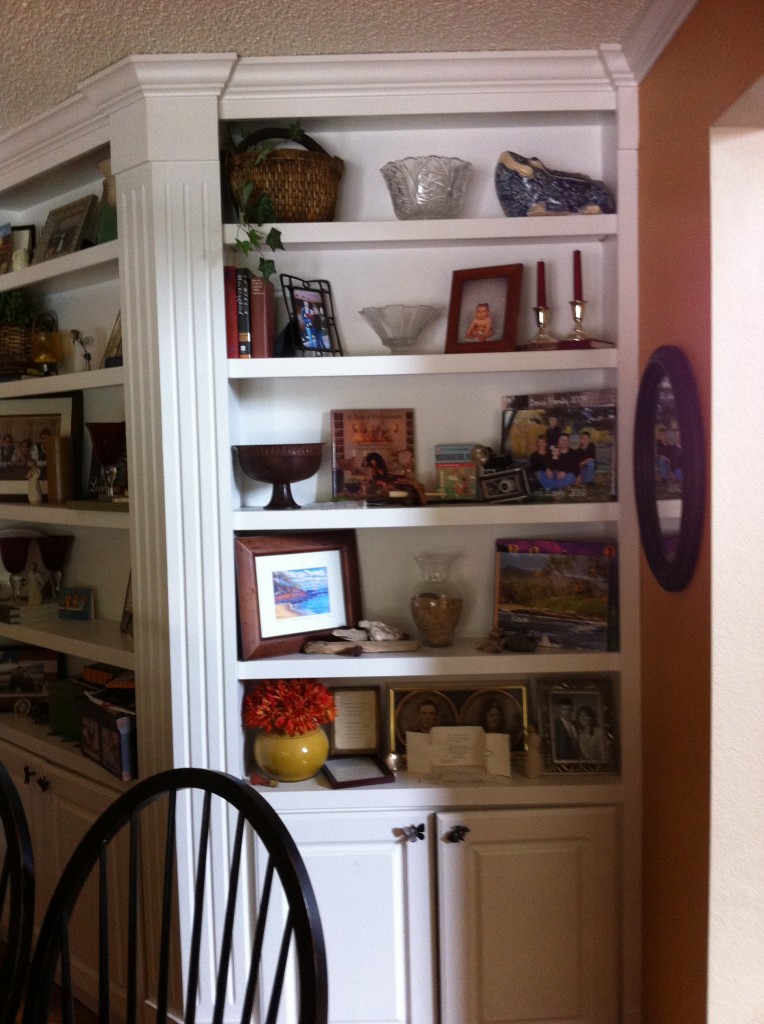 In the dining room, one of my favorite things is her built in book shelves. I love how "effortless" everything arranged appears. I know that almost all things "effortless" are really lots of hard work, so I appreciate it even more.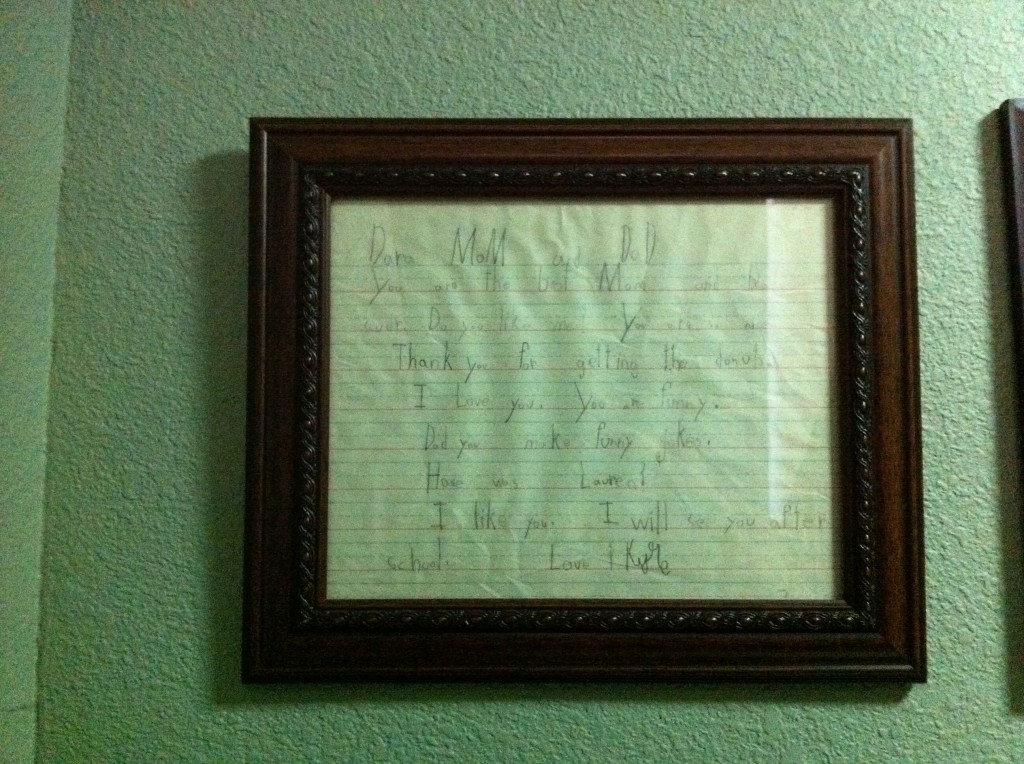 The last idea  I plan to steal is to frame special notes. Similarly to the recipes, she has a letter written by her middle child, and a letter her grandmother wrote, both framed and arranged with more snap shots of her extended family. I think this is a great use for those notes that you don't want to just put in a file folder.
I would love to hear about how you display your "treasures" or why a certain home has left you with a sense of sweetness or peace.
Until next time!
Jonelle
*Speaking of photos, these were all shot on my phone, so please excuse the less than stellar quality!