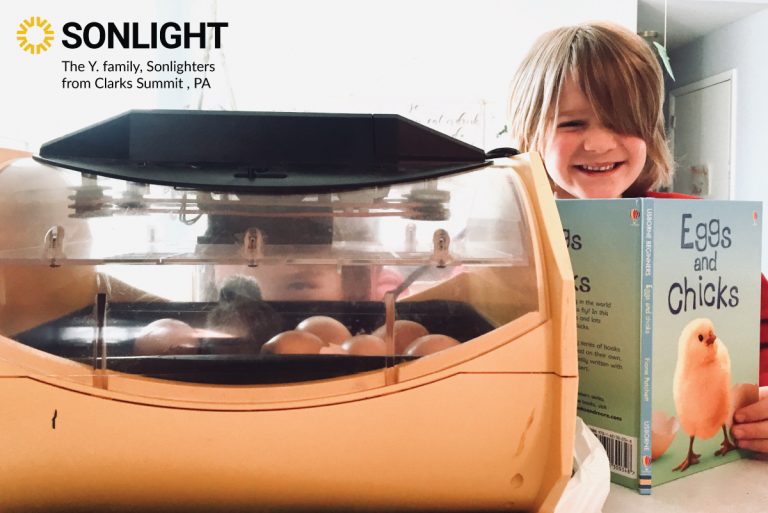 For many homeschool parents, half of the struggle is finding the time to do everything: reading and spelling and changing the baby and cooking meals... The list is endless.
Especially when young children are involved, disruptions are common and can quickly compile and escalate until you've spent half the day putting out fires and very little time homeschooling. Here are seven helpful hints to help you get through your day more efficiently so you have a smoother homeschool day with plenty of time for what you want to accomplish.
1. Signal the Start of Your Homeschool Time
Sometimes the hardest part of getting things done is getting started. And that's why having a place to start can turn a huge problem into a series of smaller ones that are far easier to deal with.
There are a couple of ways to start out your day. You can try sticking to a certain hour of the day. I like to start about 2 pm, although most families are often finished by then. It's just a great time at our house to get schoolwork done with the fewest amount of distractions. I begin by rolling our homework cart into the living room, and that's a sign to everyone that our lessons are about to begin.

Other families link starting to an action. Some families eat breakfast, clean up, and then dive right into math. Some families start by reading the Bible during breakfast. Do whatever works for your family.
Certain families like to do an activity together before starting. Others start with a circle time or saying a pledge. Others do Bible or pray together or play their memory work, and then transition into school.
Some start with a certain series of sounds. Some play music to help children know it's time to gather supplies. Other families set an alarm or have a bell.
Finding a way to signal the start of your homeschool day can help your children mentally transition to school and make for a smoother homeschool day.
2. Establish a Routine
Once you have started, having a routine can help to reduce the amount of distractions and chaos at break periods and transitions. If your child has learned over the past month that you always do math, phonics, handwriting, and then you have a break, they might start moving from one activity to the next, without needing reminders, to get to that break more quickly. Setting up a routine is difficult at the outset, but once it is established, it really does contribute to a smoother homeschool day.
Even if you can't plan specific subjects in order, it might help to have a routine of some tablework, then some reading time on the couch, and then a return to tablework.
One nice thing about having a good routine is that even on the bad days, where things get interrupted and you didn't get very far into it, you'll still be getting something done.
3. Use Quick Cleaning and Decluttering
Many people find it harder to concentrate or relax when the house is too messy or cluttered. For example, when my husband comes home from a busy day, often the first thing he will do is grab a broom and sweep our tiled living room floor. Once the floor is clean, then he can sit down and relax.
Taking a few minutes to tidy up before you begin your homeschool day and then taking quick cleaning breaks through the day helps your day run more smoothly.
I like to assign my children one small area in the living area of our house.
One child puts the laundry in the dryer into a basket, to be folded during read-alouds, and then transfers the rest of the laundry over to do a new load. That takes her about 5 minutes at a time.
Another sweeps the floor and picks up the clutter.
A third clears away things not needed at the moment from the tables.
Other children straighten up the sofas, clear off the counters, and put away the books we are done with and get the next ones out.
Within 5 minutes, we can quickly turn our place from moderately cluttered to mostly clear.
Also, once a week, we pick one room to go through and remove all the clutter. Each week is a different room, until we circle back around again. By getting rid of the clutter, we have less to clean. It also lets me know when we need a new place to store the things we have, and when chores aren't getting completely done during the week the way they should.
While cleaning does take away from our school-time, the amount of focus we can obtain from a cleaner work area compensates for it.
4. Have Fun
School doesn't have to always be hard. Try to bring a bit of fun and excitement into your schooldays, and you'll find your children dread it a little less. Having a small snack or a fun art project after schoolwork, can increase motivation.
Turn a difficult subject into a fun one:
do math and reading with games and videos
do spelling outside with sidewalk chalk
have a contest to see who can see the most birds in 5 minutes
You don't need to add fun every day, but adding some fun activities can help you all to look forward to each day as it comes.
5. Prioritize
Not every subject has to be done every day. There are some subjects in which students benefit from doing more often. Reading, handwriting, and math are examples—where the repeated practice moves the activities into the long-term memory.
But some subjects, such as science, can be done once a week with no interruption to the child's learning. Other subjects, such as typing, can be taught over a couple of weeks one summer, rather than every day all year long.
We often use a loop schedule to help us distinguish between daily subjects and subjects that can be done less frequently. With this alternate schedule, we keep on track without sacrificing content. We always have a starting place to pick up from, even if it's not the same place every day.
6. Schedule Catch-Up Periods
If you build into your schedule time to catch up, not only are you more likely to get those things done, but you're also less likely to get stressed out about being behind.
Some people schedule catch-up time at the end of the day. There might be an hour of unscheduled time, where anything that didn't get done can get done, and if everything is done, free time is given instead. Children might be motivated by the thought of extra free time, and work harder to get things done ahead of time instead.

Other families offer a variety of free-time activities the child can choose from at certain points in the day. If a child has leftover work, it is done in lieu of letting them have their choice.
Some families schedule their catch-up time weekly. Saturday mornings are a common time to check assignments and see if all the work was done, and if not, complete the missing portions.
Sometimes families ordain every seventh week a sabbath week when they read all those books they wanted to add in but didn't have time for, and to catch up on projects, science experiments, and coloring pages.
7. Take Care of Yourself
Don't forget to take care of yourself. If you are feeling fresh and excited, you have a better chance of passing that feeling on to your children. Take care of yourself through exercise, good nutrition, and plenty of time with God. Modeling self-care will pass on good habits that will last your children a lifetime.
Time and experience will help you figure out what methods make for a smoother homeschool day for your family. But you can take a lot of pressure off yourself by building in fail-safes and setting out a basic daily plan of action.
Keep in mind that many families take a year or more to really start to feel more comfortable with their daily homeschool routine and establish a good rhythm. Don't worry if you aren't having great success in your first week or even your first month. Instead, focus on setting good habits for long-term success.