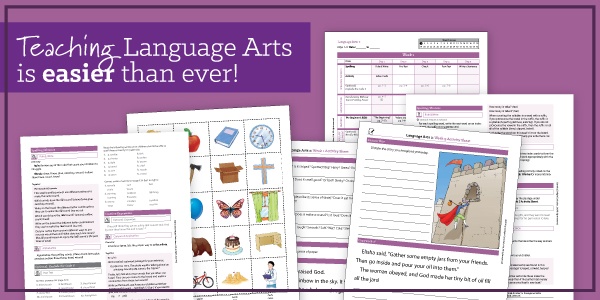 Teaching Language Arts can be overwhelming. It includes so many elements that you may wonder if you are missing something. Sonlight's new and improved Language Arts programs take out all of the guesswork. With teaching assistance and step-by-step directions, you'll teach Language Arts with confidence.
Forget complicated instruction, overwhelming workloads, or boring worksheets. Sonlight Language Arts makes learning to read and write a natural and engaging process.
Sonlight Language Arts programs now include these great teaching helps:
New Story Starter Images
And this year, for the first time ever: full-color story starter images. Let your children's imaginations run wild with these beautiful creative writing prompts.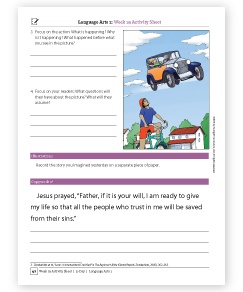 Special, New Features of Language Arts K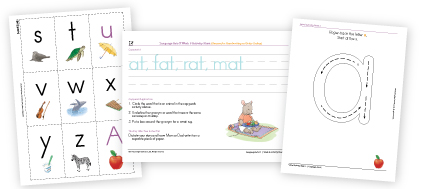 In addition to the story starter images, Language Arts K also features:
Copywork characters who demonstrate the simple sentences they are learning to write.
Full-color images on special Vowel Activity Sheets that are helpful as your children learn and practice letter sounds.
Full-color cut-out picture sheets and sound cards. These interactive elements make learning fun.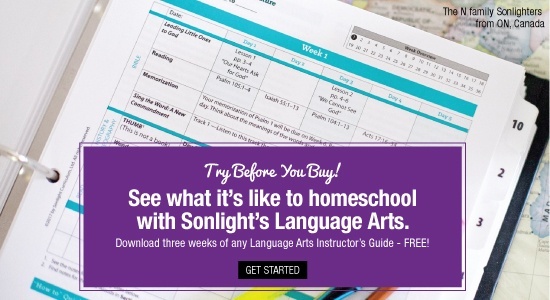 Download three weeks of any Language Arts Instructor's Guide—FREE. Click here.