Sonlight students exemplify academic excellence, creativity & servanthood
Does homeschooling work? Well, the Sonlight Seniors who apply to our scholarship program each year would certainly say it does. Out of this year's highly qualified pool of applicants, we are thrilled to announce the 2012 scholarship winners.
These students have blossomed into mature young adults. Like so many Sonlight students, they show exceptional character, are active in their communities, and represent the cause of Christ exceedingly well. They demonstrate leadership, mission-mindedness, a heart for learning, creativity and spiritual depth. They are well prepared for the academic rigors of college. And though the scholarship committee chooses winners based on much more than test scores, several do have very high scores.
These students' eagerness to follow God's leading and their exceptional skills and talents make us delighted to invest in their education.
Sonlight will award $88,000 over the next four years to these twelve Sonlight Scholarship winners
(we've awarded $876,500 since we began the scholarship program!). All of these hard-working, talented students have completed at least five Sonlight History / Bible / Literature programs (including high school level programs). We look forward to seeing all God does in and through them as they take what they've learned—through Sonlight and their homeschool experience—into college and the world.
Winner of the $20,000 award
($5,000 each year for 4 years)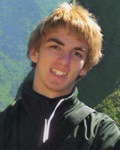 Elijah Coleman
With a true heart for the Lord, Elijah Coleman of Augusta,
GA also has a brilliant mind. He is poised to impact the worlds of Math and Science.
Elijah has used Sonlight all the way from first grade through high school. With a 2260 on his SAT, he is also a National Merit Finalist. Thanks to dual enrollment classes, he will graduate high school with 43 hours of college credit. He has already helped teach a college Calculus course, presented research at an undergraduate math conference and set a university record at a collegiate math competition.
A well-rounded young man and natural leader, Elijah also excels in sports, academics, drama, music and service to others. He has an evangelist's heart and embraces opportunities at dual-enrollment classes to build meaningful relationships with non-believers and share Christ with them. He is a role model to younger siblings, serves as a junior high youth group leader at church and has participated in mission trips to Ethiopia and Peru.
Elijah sees God's beauty revealed in mathematics and looks forward to teaching the subject at the high school or college level. Elijah also loves to play soccer and perform in musicals.
Winners of $10,000 Awards
($2,500 per year)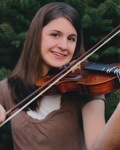 Sarah Leichty of Bourbon, IN lives to serve others. She is
keenly aware of the needs around her, and moves quickly to care for and bless others.
With a heart for missions, Sarah is studying Teaching English as a Second Language and English Education at Grace College in Indiana. When she was 12, her family moved to China for a year, and Sarah eagerly found opportunities to teach English. She has maintained relationships with many of those Chinese friends and continues to share the Gospel with them. She has served short-term in India and will soon spend a semester teaching English in Israel and working with a missionary team there.
Sarah is a talented classical violinist and also serves on her church's worship team. The fifth child of eleven, she selflessly cares for younger siblings.
Sarah used Sonlight for many years, including all of high school. Her dream is to serve cross-culturally teaching English and sharing the love of Jesus.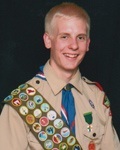 Luke Macfarlan of Siloam Springs, AR has earned the rank of Eagle Scout, and remains very involved in his Troop. He continues to mentor younger Scout leaders. With admirable work ethic and a commitment to service, Luke is a blessing to his family and community.
A faithful and active member of his church, Luke serves as a middle school boys leader. He is President of his local homeschool group Teen Board and has completed the vast requirements to become a Congressional Award Gold Medalist.
Luke has used Sonlight from third grade through high school. He is a National Merit Finalist and an excellent debater, placing well in many oratory competitions and essay contests.
Luke plans to major in Chemistry at John Brown University and hopes to use his work skills on the short term mission field as an adult. Luke also enjoys skiing, hiking, backpacking, reading, traveling, running and playing sports with friends.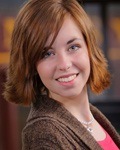 Victoria Rigel of Mercer, PA a creative young musician with a heart for reaching others with the love of God. She plans to study Voice and Contemporary Christian Music at Central Christian College of Kansas.
Victoria has used Sonlight for all of high school as she has competed in Speech and Debate, played volleyball on a local homeschool team, and performed major roles in musicals at the local public high school. She plays the recorder, oboe, piano, guitar and mandolin. A skilled singer-songwriter, Victoria encourages others with songs of God's work in her own life and the lives of those around her. She often plays in local coffeehouses and other venues.
Victoria effuses an eagerness to learn, and goes out of her way to care for others. She is a beloved mentor to younger students and has served as a counselor at a Christian camp.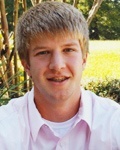 The well-rounded Samuel Sinquefield of Zachary, LA hopes to make a difference in the world through medicine. An outstanding student, Samuel has used Sonlight since Kindergarten, completing every program from A through 530. He scored a 34 on the ACT and is a National Merit Finalist. He has always loved science and plans to major in biochemistry at Louisiana State University. He hopes to continue on to medical school and become an ophthalmologist, helping those with serious eye problems.
An accomplished pianist, Samuel plays with beauty and intensity. He performs well in competitions and plans to minor in piano at college. Samuel is also the captain of his basketball team and was selected for 1st Team All-State by the Louisiana Christian School Athletic Association.
Samuel loves children, and is very involved in the children's ministry at his church. He is a worthy role model and a favorite among the kids. Samuel also enjoys reading, tennis, golf, swimming, and water polo.
Winners of $4,000 Awards
($1,000 each year)
Sonlight will award seven additional students a
$1,000 scholarship for each year of college (up to
four years). We're confident all these winners will
make a positive mark in the world and continue
on the path of lifelong learning.
Winners in alphabetical order are: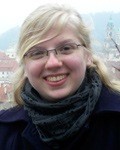 Claire Bonin of Belgium plans to attend Southwestern Assemblies of God University and hopes to study Missions, Biblical Studies, Music and/or Teaching English as a Second Language. A sensitive and technically talented pianist, Claire attends a local music academy. In addition to classical study, Claire leads praise and worship times for her youth group, plays the piano for her local church and has accompanied the children's choir for Christmas programs. She has worked at missionary training conferences, caring for and encouraging younger missionary kids. With a heart for telling others about Christ, Claire cherishes her many opportunities to share the Gospel in daily life. She has a great ability to adapt and live within a multicultural setting, and is excited to see what type of mission work God has for her, whether in the United States or abroad.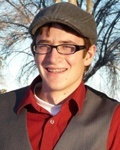 Benjamin Davis of Springer, NM plans to study History or Economics at Patrick Henry College or Hillsdale College. He has used Sonlight since second grade and displays a true eagerness to learn and work hard. He helps run his family's cattle ranch and thrives on the difficult tasks of caring for cattle and pastures. Active in his community, Benjamin especially loves 4-H, where he has enjoyed leadership positions, public speaking competitions, community service, agriculture study, science projects and forestry study. He is a leader in TeenPact, a teen civic engagement program. Benjamin helps lead the 3rd-6th graders at his church's AWANA program and helps run the summer reading program at his local library. A well-rounded young man, Benjamin plays in the worship band at church, sings in a community choir, and is an expert skier.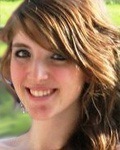 Erica Meerbach of Canton, GA loves to sing and plans to study music in college. She participates in an Atlanta-area choir and competes in many solo vocal competitions. Using her talents at her local church, Erica sings in the worship choir and plays guitar, bass and keyboard in the praise band. Erica has used Sonlight from first grade through high school. For her senior year of high school, she is joint-enrolled at Reinhardt University as she completes her Sonlight studies. She teaches beginning piano and helps her church put on a summer Singing and Drama Camp each year. To complete her Girl Scout Gold Award, Erica developed, organized and participated in a choral clinic for girls in grades 6-12. The clinic was a great success and encouraged many young women to become interested in music.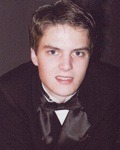 Thomas Ridgway of Shorewood, IL plans to study piano performance in college. He is passionate about his music and has won many honors, including the Metropolitan Youth Symphony Orchestra Concerto Competition and the privilege of performing in a concert for the Illinois Philharmonic Orchestra. He also plays the bassoon and loves to play the piano in local nursing homes. Thomas is an AWANA leader for elementary-age boys at his church, where he also serves as a sound assistant. With a true heart for serving people who are homeless, Thomas frequently joins in outreach opportunities. Thomas has used Sonlight through all of high school.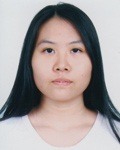 Annabelle Tsai of Malaysia plans to study Music at Rice University in Texas, where she will concentrate on violin performance. After her undergraduate degree, she hopes to pursue medical school and become a doctor. With a true heart for the underprivileged, Annabelle works with a UN program to teach English to Myanmar refugees and has participated in several mission trips to impoverished people groups in Cambodia and Malaysia. She is involved in many stewardship efforts to care for the environment and animals and is a veterinarian assistant at a local animal shelter. Annabelle is also a seasoned traveler and a very talented fencer. She has used Sonlight for all of high school.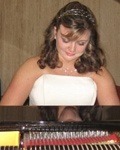 Rebecca Willett of Virginia Beach, VA hopes to attend the Eastman School of Music and study Piano Performance. A very talented musician, she practices the piano up to six hours a day and is working toward becoming a concert pianist. Rebecca has used Sonlight from 1st through 12th grade and is an exceptional student who loves to learn. She helps with the children's ministry at her church, has participated in several mission trips and volunteers for a therapeutic equestrian program for disabled children. She has served her church as the pianist for worship services since she was 14 years old. Rebecca is also part of a swim team and is known for her creativity and kindness.