The theme of grace showed up yesterday in post after post after post (and also here, here, here, here, and here).
Must be an important message we need to hear.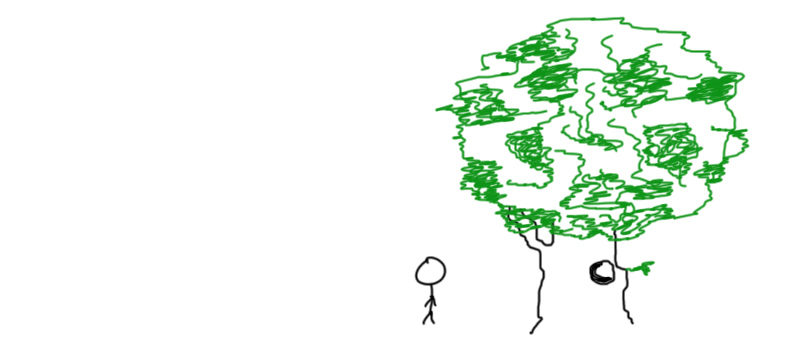 Tree ...because I couldn't think of a simple symbol of grace
Your children bringing you to the brink? Jessica's post about adoption offers a vital reminder that God "is the restorer of relationships and righteousness and the healer of all hurts."
Ready to throw in the towel on this homeschooling thing? Read Chris' post before you give up. She reminds us that we "need to pray more and rely on [ourselves] less."
Looking back on your past self and feeling discouraged? While growth is good, it's sometimes painful to see how far back you once were. Amy's post is a beautiful reminder of what it looks like to grow in Christ. I love her point: "Liberty in Christ isn't about us ... it's about HIM."
Are you like me and tend to talk negatively to yourself? If so, Tammy reminds us of the importance of taking each thought captive. She makes the profound observation that "what we apply to our lives will tumble out onto the lives of others" ... and what better than the grace of God?
Brianna's response to godless parents being better than us was excellent. She reminds us that Christianity "is not a ticket to an easy life, a mistake-free journey, or a way to ensure that your kids don't run away or never break the law or wind up in prison." Homeschooling isn't either. Sobering -- and encouraging -- words as we let grace spill into our lives and the lives of those around us.
Your house messy? Kim's photos are an excellent reminder that raising these blessings requires some grace. But it's worth it!
And Natalie's exhortation that we STOP is much needed. We must stop "fattening ourselves on what makes us feel good. Only Christ can do that, but it comes with a calling, a command." The grace God pours out is here for a reason!
I don't have anything to add. I will merely say this: Grace isn't just a theme for this week. It should be the heartbeat of our lives, pulsing a rhythm that moves others toward our Savior.
~Luke Holzmann
Filmmaker, Writer, Pseudo-Dad
P.S. You can see these and many other interesting, challenging, inspiring Other Posts of Note here.