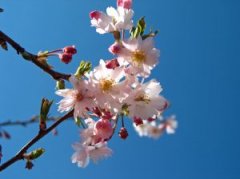 As we sat in church last Sunday, celebrating the Resurrection, it occurred to me that Easter is all about remembering. Remembering what Christ accomplished on the cross, what He did for me.
As we sat together at dinner with family members young and old, and listened to the eldest member recount things from her past, it occurred to me that family is all about remembering.
These past couple of weeks I have been reading in the book of Deuteronomy, marveling at what value God placed on instructing the Israelites to remember. Moses rehearsed the many ways that God had met their needs and led them through difficult circumstances. Remember how the Lord your God led you ... (Deut. 8:2). Do not forget that he led you ... (Deut. 8:15). Remember the Lord your God ... (Deut. 8:18).
Helping my kids remember has long been an unwritten goal of mine. I have fond memories of growing up around multiple family dinner tables as my grandparents shared story after story of their earlier lives. What a wonderful privilege to be able to do the same with our children.
Sonlight includes some wonderful titles that encourage "remembering" ... In Grandma's Attic comes to mind (and more in that series). Little House in the Big Woods is another well-known title in this category.
What better way to teach of God's faithfulness than to help your children make "remembering" a regular part of their lives? I would encourage you to start some "remembering" with your children if you haven't already!
Still on the journey ...
Judy Wnuk
Sonlight Customer Champion