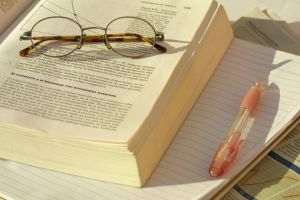 My family is enjoying our Christmas break from school. Now that Christmas is behind us, our schedule is a little more relaxed this week. This is a good week to sleep in a bit in the mornings, get caught up on some projects that may have gotten set aside as we prepared for Christmas, and to re-group as we get ready to return to our normal routine next week.
As the New Year approaches I like to think back over the past year as I consider the possibilities for the coming year. Since homeschooling is such a primary focus of my life at this season, naturally my thoughts turn to our educational goals as well. Now is a good time for a "parent-teacher conference" with myself... and with my husband.
How much did we complete of our curriculum in the fall?
How much do we have yet to do for this school year?
What will our schedule look like for the spring semester?
When will our last day of school be?
What is working well for us this year?
Do we need to make any changes to our schedule?
What areas of weakness do we need to spend more time on?
Do we have time to add any electives?
Those are just some of the things I am thinking about this week. I'm sure you have your own list. I love how flexible Sonlight has been for my family, so we can make any necessary adjustments and still continue on with the same curriculum.
If you're brainstorming this week, too, and need some extra encouragement check out Sonlight's General Homeschool Helps. If you need to bounce your ideas off someone else, be sure to visit our forums or contact our advisor team.
We're all in this together, you know.