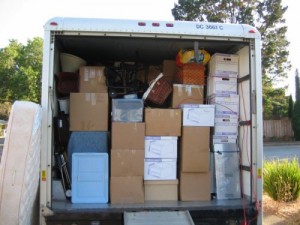 I'm not especially fond of moving. Though in my 27 years of marriage, I've only had to do it 4 times, I still dread the thought of packing up and moving anywhere. I'm very impressed with military and ministry families who undertake the task on a regular basis.
This week I'm undergoing another type of move. The tech guys at Sonlight and I have been in the process of moving the Sonlight Forums to a new location. They've done the bulk of the heavy moving while I've done some set-up design, painting, wall-papering and general cleaning up around our new digs. I've been the one standing on the sidelines saying "put that over there" and "please take that upstairs". I've also learned a great deal more about databases, migrations, and binary blobs this week.
The Sonlight Forum family is unique. Over the 7+ years that I've acted as one of the forum administrators, I've watched as this family has celebrated births and grieved deaths together ... as we've rallied around members who have struggled with illness, financial reversals, and the struggles of learning challenges ... as moms who are "not so new" to homeschooling have come along side those who are new to the journey and offered invaluable counsel, both in academics and just plain survival. We've watched one another's children grow up and prayed for and cheered over their accomplishments.  I've been pleased to hear from many who share just how valuable this forum community has been for them.
It is my sincere hope that our family will like our new digs. It's in a great neighborhood and all the work of moving has been done for you. We still plan to move in early next week, so stay tuned for more details. And if you've never never experienced the love and support of the Sonlight Forum family, be sure to check us out next week!
Blessings ...
Judy
Sonlight Forum Administrator