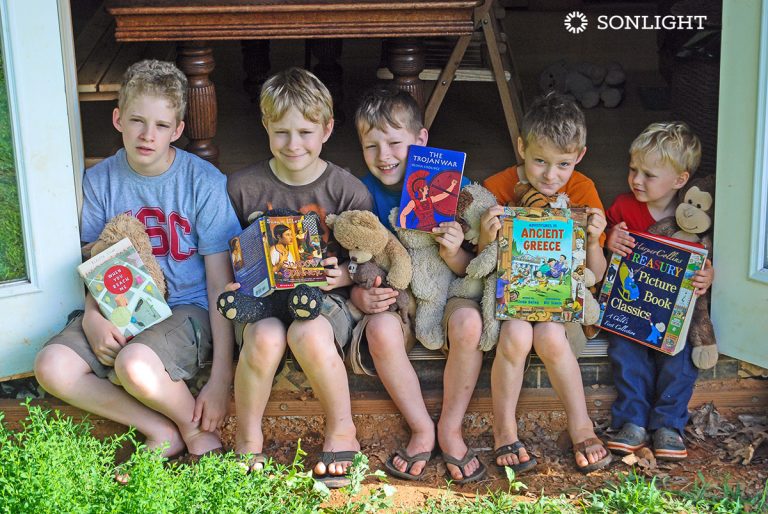 If something ma[kes] us incredibly frightened, elated, sad, or angry—four of the primary human emotions—we're more likely to remember it. The Organized Mind, 52.
Neuroscientists have found that humans remember the things they feel. This makes sense—in the midst of a generally happy childhood, you're more likely to remember your trip to the circus (elation!), rather than the everyday, cheerful, "Good morning" that greeted you routinely.
Scientists discovered that whether you read about a powerful experience, or live it, the brain files both in the same way. Did you catch that? For the brain, reading is the same as experience!
When you read a book, your brain experiences the reading as if it were happening to you. So all the emotion you feel as you read gets transferred to your memory.
Textbooks vs. real books
If in your homeschool lessons you read a fact, like, "The American Civil War lasted from April 1861 to May 1865," that is true, but it is not memorable. And yet that is the way most children are taught: with factual textbooks that communicate information without much interest.
Contrast that sentence with the Sonlight book Across Five Aprils—historical fiction that tells the story of one family during the five Aprils of the Civil War. In one scene, two brothers decide, both according to conscience, that they need to fight . . . on opposite sides.
Two brothers going off to fight.
Both good men.
Both men of principle.
The two love each other.
But they will fight on opposite sides.
And you know that they may find themselves on the same battlefield, each called on to kill the other.
Now that is memorable. You can learn effortlessly by reading great books.
Experiencing emotion with Sonlight books
When you read Sonlight books, you experience emotion.
You laugh over an unexpected encounter with an owl or what the Christmas story looks like when unsupervised children act it out. What a joy to witness the belly laughter of children, as they connect deeply with a story.
Tears are common, too, even for parents who aren't normally tearful. Tears for how intensely beautiful perseverance is. Sorrowing tears because of injustice. Rejoicing tears over new-found freedom. Sorrowing tears for broken relationships, and rejoicing tears at reconciliation.
Sonlight books are designed to make you feel something. Because when you do, your learning and thoughts are better and deeper.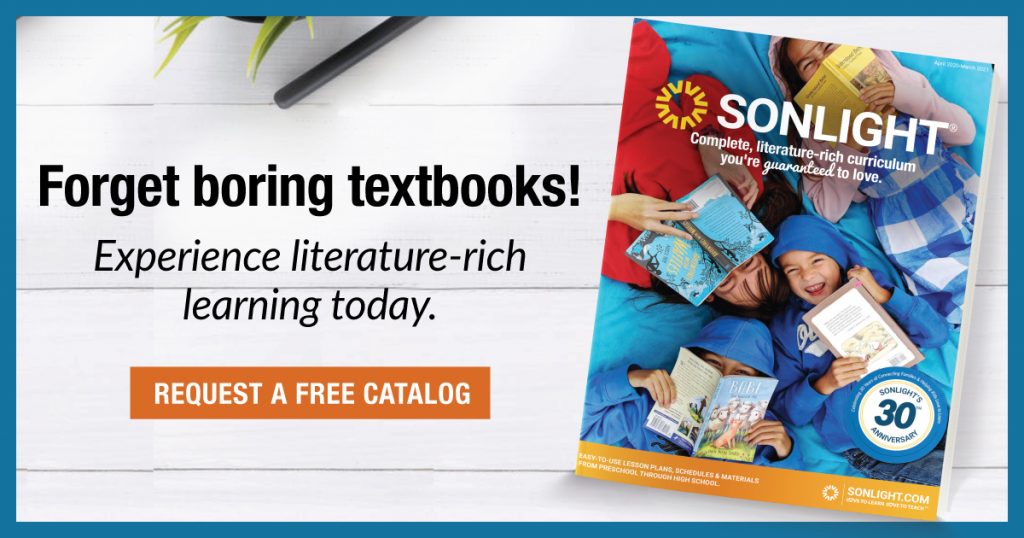 Find out more about Sonlight's ground-breaking method of learning in our catalog, available digitally and online. Get your copy today.