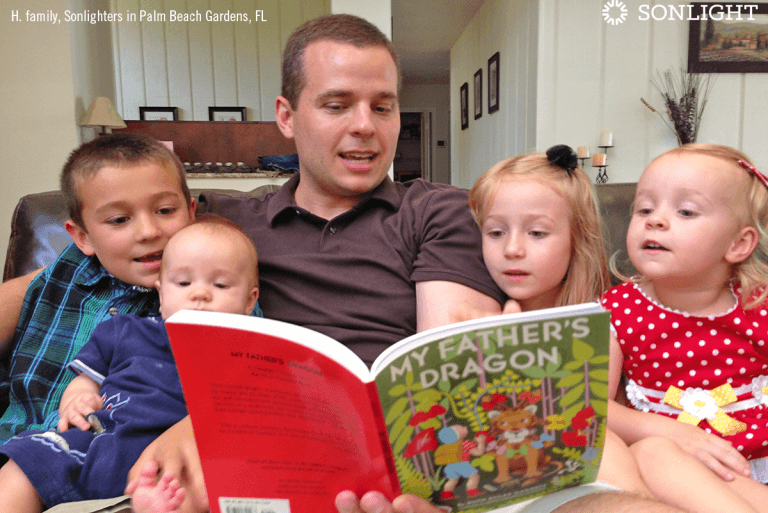 My Father's Dragon from History / Bible / Literature K is an engaging adventure through Wild Island. It's a favorite with my kids! Here are some easy extension activities you can do as you read through the book.
Does the book need extra activities? Certainly not. Reading and then discussing the topics outlined in your Instructor's Guide are plenty. But some families love crafty projects or hands-on activities tied to the themes of their Read-Alouds. If you are that kind of family, read on for fun extras to extend your experience with My Father's Dragon.
1. Make a Map
We recently made a relief map of Wild Island and Tangerina using air-dry clay and kiddy dough. Plastic animals represented the animals in the story and a dinosaur played the role of our dragon. The girls had great fun, and we ended with a three-dimensional visual to refer to throughout our Read-Aloud.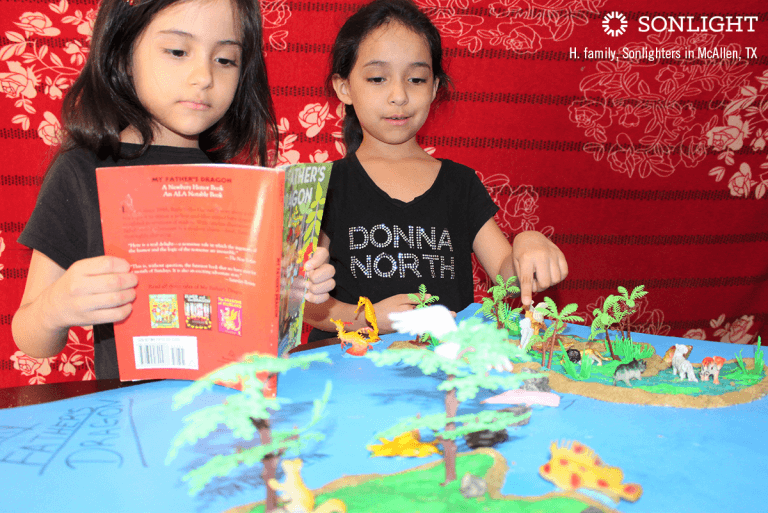 2. Plan a Trip
In the novel, Elmer plans a trip to rescue a baby dragon. Have your child plan for a real or imaginary trip by considering what to pack.
Will they need food?
Clothes?
A toothbrush?
How will they carry it all?
If you have a backpack or luggage available, they can try packing it to see how they would fit in the necessities and how hard it would be to carry.
3. Sample Citrus Fruits
On the island of Tangerina, Elmer is able to eat enough tangerines to fill him up. Take your cue from Elmer's meal and experiment with various citrus fruits. My girls enjoyed trying new fruits—everything from tangerines to key limes. If you have easy access to more unusual fruits, give those a try as well. Rambutan were surprisingly delicious although tamarind juice took a little getting used to.
4. Explore the Science Behind Brushing Your Teeth
Elmer packed a toothbrush for his trip to Wild Island. Children don't always see the need to brush their teeth, but this science experiment will make it clear. You'll need
5 cups or jars
5 eggs (possibly hard boiled to prevent cracking)
dark soda
coffee or tea (prepared)
vinegar
water
orange juice
toothbrush
toothpaste
paper towels
Place each egg in a cup and cover each with a different liquid, using water as your control. Record what type of liquid is in each cup, and have your child predict what will happen. You should notice the egg in vinegar begin bubbling right away.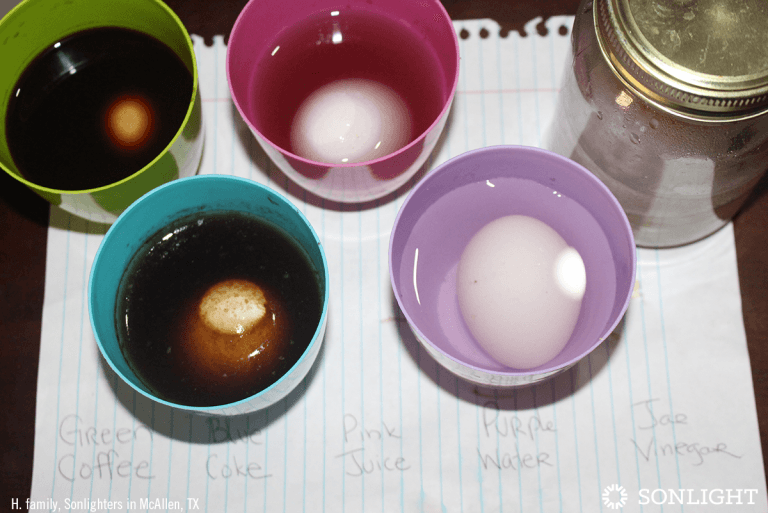 The next day, check the eggs. Pull them out of the cups to compare them. See if any changed color or if the shell is partially dissolving. (You should notice the shell on all of them dissolving somewhat except the one in water.)
Return the vinegar egg and the egg in water back to their cups.
With the remaining three eggs, use a toothbrush and toothpaste to brush them. You should see that some (but not all) of the color will scrub off the darker colored eggs (especially if they are white). Compare the eggs to see which get the cleanest.
The next day, return to the egg in vinegar once all the shell has dissolved. You can take it out and have your children touch it. It should feel damp and squishy. It also will be somewhat larger than it was before. Place the egg on a paper towel, and you can see the liquid inside the egg start to soak into the paper towels. Your children can touch and play with this egg, but be prepared because if it breaks open, the inside may still contain raw, liquid yolk.
Once you have cleaned up everything, you can discuss what certain beverages do to egg shell and compare to how they affect teeth. Encourage your child to make connections between the eggs and the enamel on their teeth.
5. Play with a Magnifying Glass
Toward the end of the book, Elmer gives the monkeys magnifying glasses so they can see better to do their job. I simply handed each of my two youngest girls a magnifying glass and had them find three things to look at. Once they began, they kept trying to find more and more things to look at. Magnifying glasses are fun, and every homeschool family needs at least one on hand!
6. Read Sequels
My Father's Dragon has two sequels, which your children will likely enjoy:
Elmer and the Dragon,
The Dragons of Blueland
They continue the story of Elmer and his dragon on more adventures and are a perfect extension to the first volume. My Father's Dragon is also available on audiobook if your children would like to hear it again (and again).
To find out more about Sonlight's unmatched Read-Alouds, and our complete book-based homeschool programs, order a complimentary copy of your catalog today.