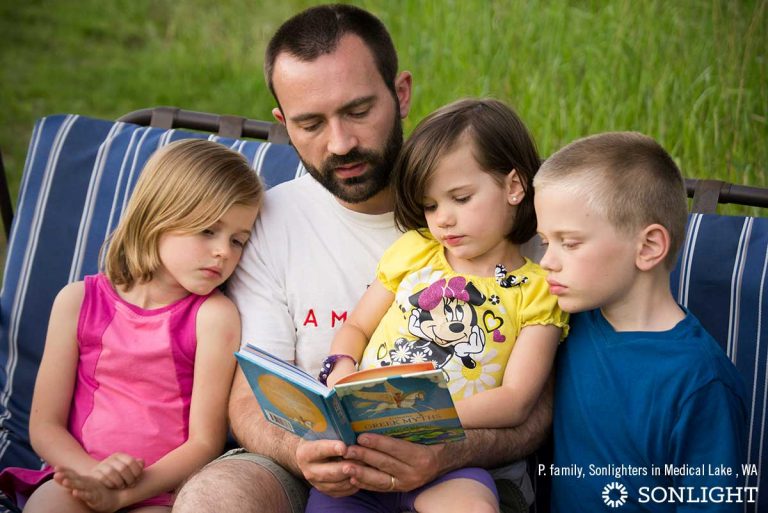 Homeschool families come in all varieties! In some, homeschool duties are split equally by parents while in others the father is the main homeschooler. But many families are like mine growing up—Dad worked a demanding job and attended graduate school in the evenings. Mom homeschooled us on her own.
When a dad is away from home much of the time, he can sometimes feel a bit left out of the homeschool dynamic. He's a homeschool dad, but he's not there during the day, so sometimes he doesn't even really know what's going on in the homeschool.
Here are four simple ways a father can play a vital role in his family's homeschool day, even if he's often away from home.
1. Save One Read-Aloud for Dad
Sonlight has so many fabulous Read-Alouds, it should be easy to reserve one for the whole family to read together with Dad.
Depending on his work schedule, perhaps after dinner or before bedtime might work for a family read-aloud session. Otherwise, you could read the book together on his days off. The benefit of this will be that Dad gets to join in on family conversations about the books that you have all read together!
2. Have Daily Homeschool Check-ins
If Dad is home for dinner with the family, make the "What did you do in school today?" question a regular routine. Sometimes homeschool families neglect to ask this question. After all, with the siblings and Mom in the same class all day, talking about what you did in school might seem redundant.
But if Dad wasn't there, having the kids tell him what they learned and did can help him feel more connected to their education. Plus, hearing their descriptions of the school day will give Mom a good chance to see how well they are retaining the day's lessons!
3. Have Dad Take a Child to Work
Depending on workplace policies and the field of work, letting a father take one of the kids to work with him can be an enriching experience. As a bonus it allows Dad to play a larger role in educating his child and can give Mom a day with one less student to be in charge of. That's a win all around!
My father was a lighting engineer who designed lenses for the interior lights in cars. I went into work with him once and spent the day learning about the science and engineering that goes into lights as I played around with lenses and colored films. Nearly 20 years later, I still haven't forgotten about my day at work with Dad.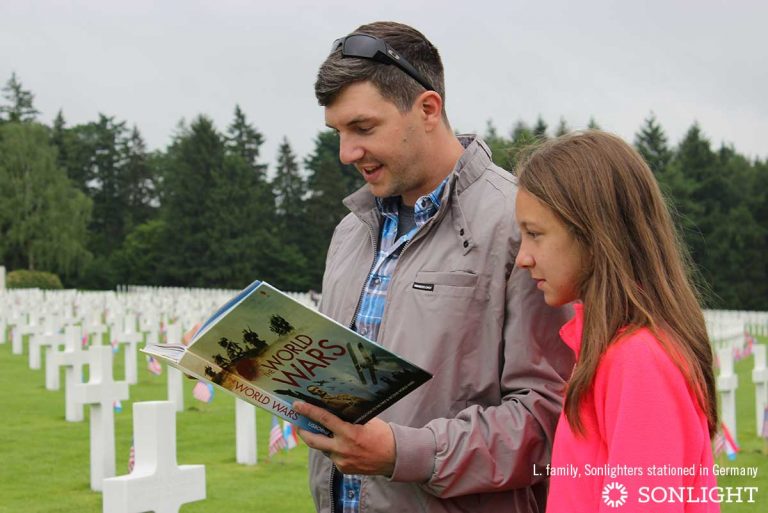 4. Let Dad Take Over One Class
Let Dad choose one class that he wants to be in charge of. If he works long hours, it'll probably need to be an elective rather than a core class.
If Dad is great with computers, choose coding.
If he loves plants, opt for botany.
If his weekend hobby is renovating and repairing your home, go with a shop class.
It's good for the whole family when the kids know that Mom and Dad are a united team when it comes to the business of homeschool. Allowing Dad to be in charge of planning and teaching in his own way is a fantastic method to accomplish that unified front while fostering a family culture of learning.
Even though homeschool days often feel long when you're in the middle of them, the school years of your children will fly by faster than you might expect. It's worth it to find a way for both parents to be involved in the educational process.
What are some strategies your family uses to get both parents involved in homeschooling?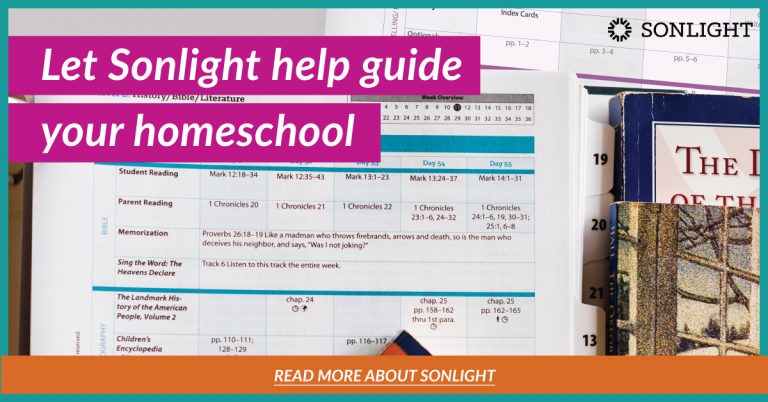 Sonlight is open-and-go so that either parent can jump in at any point without missing a beat.