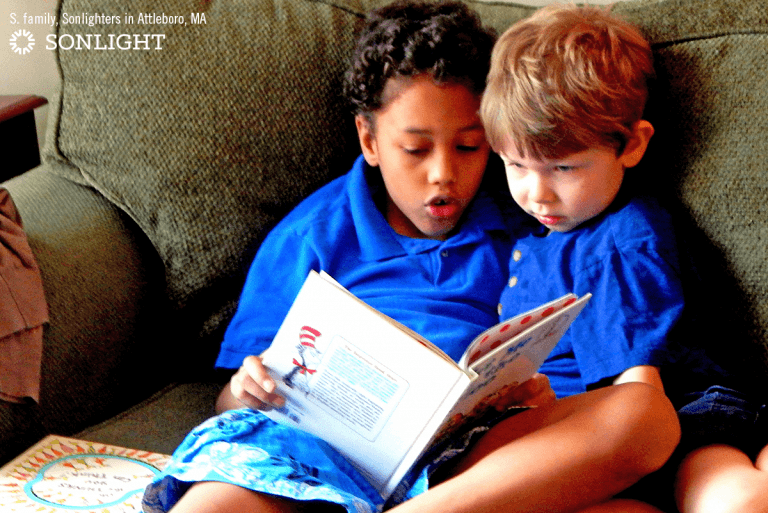 At Sonlight, we believe picture books are a vital, wonderful part of a child's education. So to celebrate Picture Book Month in November, here are seven reasons to snuggle up with your children and read a picture book right now. We believe all our lives will be richer for it.
1. Picture Books are a Chance to Connect
While adults often find pleasure in picture books (who doesn't love the hilarious hippos George and Martha?), it is best to enjoy them with eager children. And picture books don't expire. You may find yourself intending to read to the 4-year-old, and the 10-year-old wanders in to join you. Treasure these moments! What a gift!
2. Picture Books are Masterpieces of Storytelling
Rather than sprawling tales of 800 pages, you get a moving story in several dozen pages, often with only a few words per spread. One of the true masters of the craft, Robert McCloskey, tells an astonishingly intricate story about One Morning in Maine. How he manages to interconnect teeth, feathers, clams, spark plugs, and ice cream . . . it's a wonder!
3. Picture Books Build Vocabulary
They are more challenging to read than early readers, so don't stop reading them too soon! Many have advanced words and story-lines that would discourage a beginning reader. In fact, one study found that kids books use more rare words than adult television. So turn off the tube and read some good picture books. For example, James Herriot's Treasury for Children has some of the most incredible language imaginable. Don't miss it!
4. Picture Books Are Greater than the Sum of Their Parts
The written word interplays with the illustrations, creating something unique and precious. You might be able to recite the entirety of Horton Hatches the Egg, and it would be a cute enough recital. But without the illustrations of steadfast Horton, and disgruntled Mayzie, and attendant animals . . . you'd be missing so much. Watch for those bits of genius, and enjoy.
5. Picture Books Offer a Range of Art
Watercolors and whimsy, a cartoony style or a detailed drawing, bright colors, muted, black and white.... If you are facing gray November days, find some cheery picture books to boost your spirits and offer a visual feast. And if you can find Goldbug on every page of Cars and Trucks and Things That Go, so much the better!
6. Picture Books Help us Make Sense of Life
If your spouse ever wonders what you do all day, you can offer If You Give a Mouse a Cookie and feel at least partly understood. If you want to explain to your children the wonder of reading, try The Bee Tree. For a gentle look at loss, read Nana Upstairs and Nana Downstairs. For an inspiring tale of perseverance, read Mike Mulligan and the Steam Shovel. Expand your children's (and your spouse's) idea of the world.
7. Picture Books Provide Ongoing Value
Although many Sonlight customers keep their Sonlight books for future grandchildren, and many Sonlight students don't want their parents to part with their books, the program that enjoys the most continual use is the picture book program Sonlight Preschool. Parents report that their children take these books out regularly from ages 2 to about age 8 (and sometimes beyond). With great art, and great story lines, excellent vocabulary, and the wonder of connection, it's not hard to see why!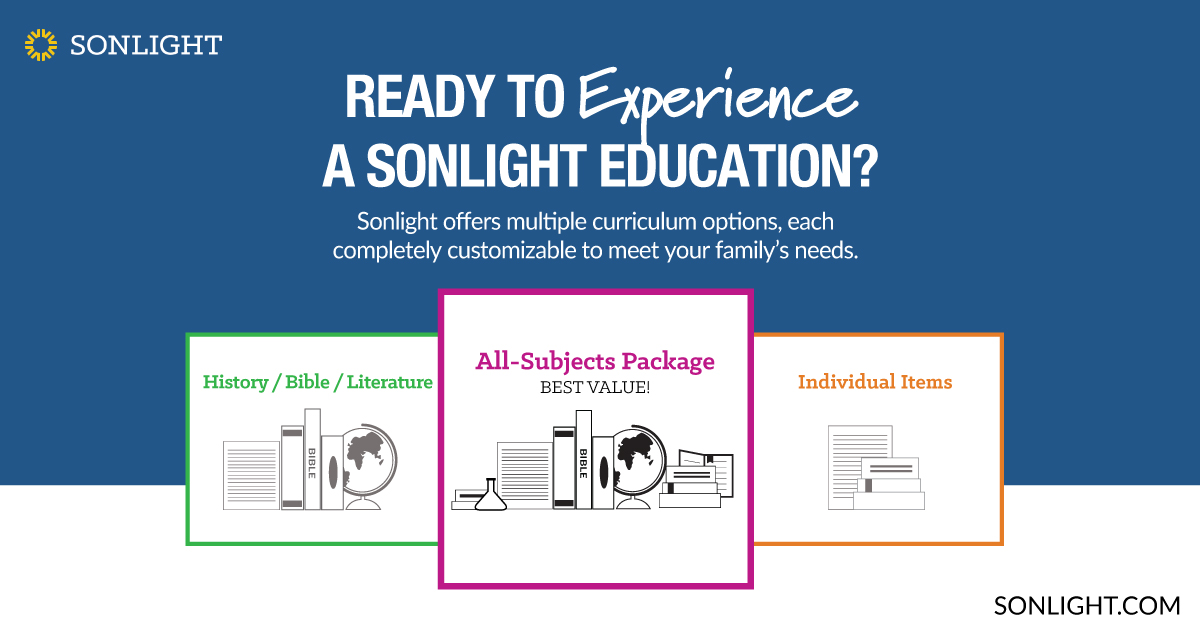 Curious to see what an education filled with great picture books might look like for your family? Go to SmoothCourse to explore your options.
---
Want more encouragement?
Sign up for Sonlight's bi-weekly e-newsletter
You'll be encouraged by the words of founder Sarita Holzmann, inspired by real-life stories from other homeschoolers, pick up practical tips for the journey and more.
---