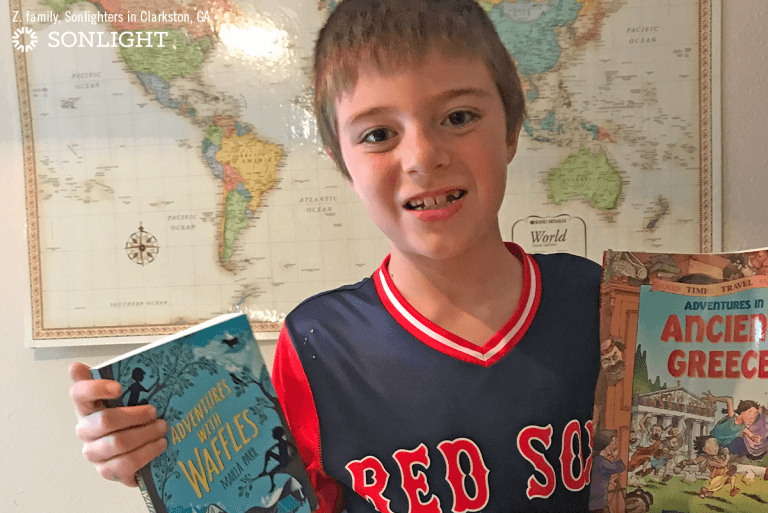 We often praise living books for their academic value—as well we should! But what is often overlooked is the emotional intelligence our children develop from exposure to great literature.
Though my children attend public school now, we often read books from Sonlight's Read-Aloud list as a family in the evenings. Currently we are reading Carry On, Mr. Bowditch. And while they are learning plenty of navigation, geography, and history through the novel, they are growing in emotional intelligence, too.
1. Reading Helps Children Feel for Others
Living books spur the imagination and help our children experience emotion:
love
sympathy
anger
jealousy
excitement
fear
Emotions spill from the pages of every living book.
These books make us feel the emotions the characters are feeling. This experience is key! Often we are so wrapped up in our own lives, we forget to feel for others. We forget to see from another perspective. We fail to experience empathy.
Living books help us feel deeply for others, making it easier for us to recognize and honor the feelings of those around us. When we are immersed in a great book, we are able to see the whole picture of a situation, something which is more difficult in real life.
For example, in Carry on, Mr. Bowditch, we feel crushed as Nat's father is hard on him, as family members die, and when Nat is unexpectedly sold as an indentured servant. We also feel his tender love for family members, his passion for learning, and elation at his success.
When we discuss the books we read, I further encourage this tendency to step into the shoes of a character. I ask my children, "How would you feel in [such and such] situation [from the book]?" I see emotion flicker across their faces as they mentally place themselves in another's circumstances.
2. Reading Helps Children See Cause and Effect Clearly
As we watch how the main character reacts to events and emotions in his or her life, we can clearly see cause and effect. In Carry on, Mr. Bowditch we see how Nat's father's alcoholism and depression affect his family. Conversely, we see Nat's refusal to give into despair during difficult times and how his hard work pays off. We even see how math can save lives!
As a parent, I deeply appreciate the discussions that these books facilitate after school. My children are easily able to recognize the consequences of a character's actions, and this translates well into real life. We go over "what if" scenarios in the book, and then when the time comes for decision making in real life, my children are able to think more clearly about the possible results of their own actions.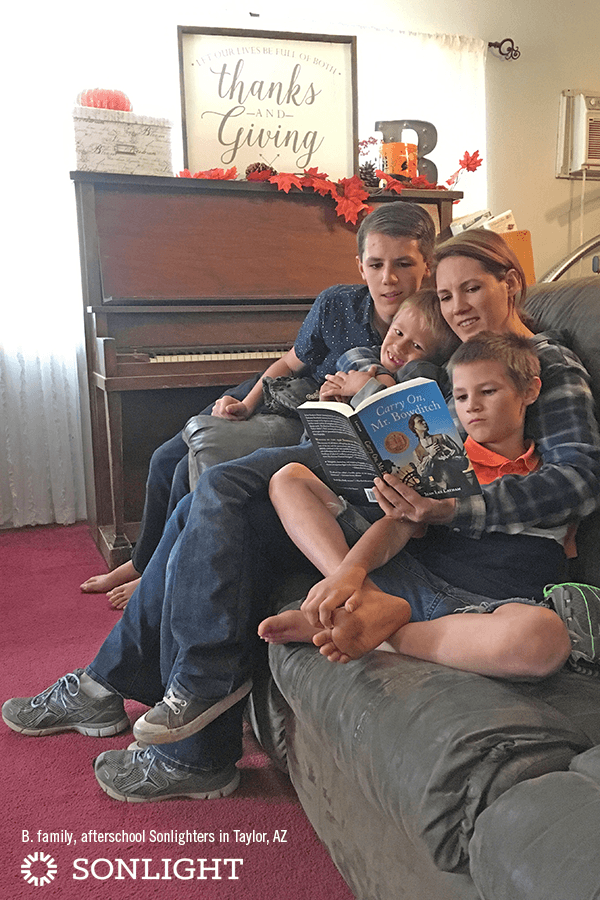 3. Reading Provides Positive Mentors and Role Models
Through the great books they read after school, our children have mentors and positive role models. For example, Nat Bowditch provides a great lesson with his personal motto, "Sail by ash breeze." This reference to hard work is something we can all apply to our lives.
Because we have enjoyed this book together as a family after school, when something is hard in our home, we can use Nat's phrase. We say, "That's okay. We can just sail by ash breeze." When faced with a challenge, I've asked my children, "I wonder what Nat would do in this situation?"
Reading living books after school can be an inspiring time together for families. These books fire our imagination, develop empathy, show us the consequences of actions, and provide positive role models. I am so very grateful to have these friends and mentors in our home.
As you look for great books to add to your after school reading stack, consider these family favorites. I added some of the lessons that my children and I gleaned from reading them.
The Family Under the Bridge: looking beyond appearances, compassion
Little Britches: hard work, responsibility, love
The Land I Lost: appreciating other cultures and talents
Johnny Appleseed: The Story Of A Legend: gentleness, trust, love, giving, simplicity
Adventures With Waffles: friendship, acceptance, mourning, family
Charlotte's Web: friendship, sacrifice
The Aesop For Children: common sense
Banner in the Sky: fear, adventure, sacrifice, love
James Herriot's Treasury: the gift of animals
The Hundred Dresses: guilt, bullying, poverty awareness
The Witch of Blackbird Pond: appreciating different customs, friendship, superstition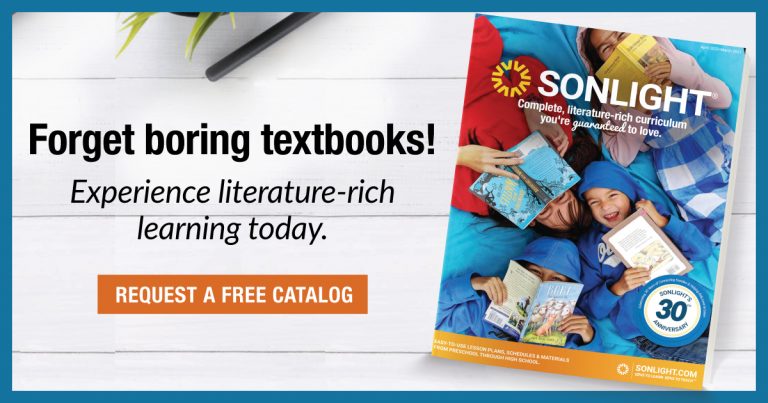 To find out more about Sonlight's unmatched Read-Alouds, order a complimentary copy of your catalog today.