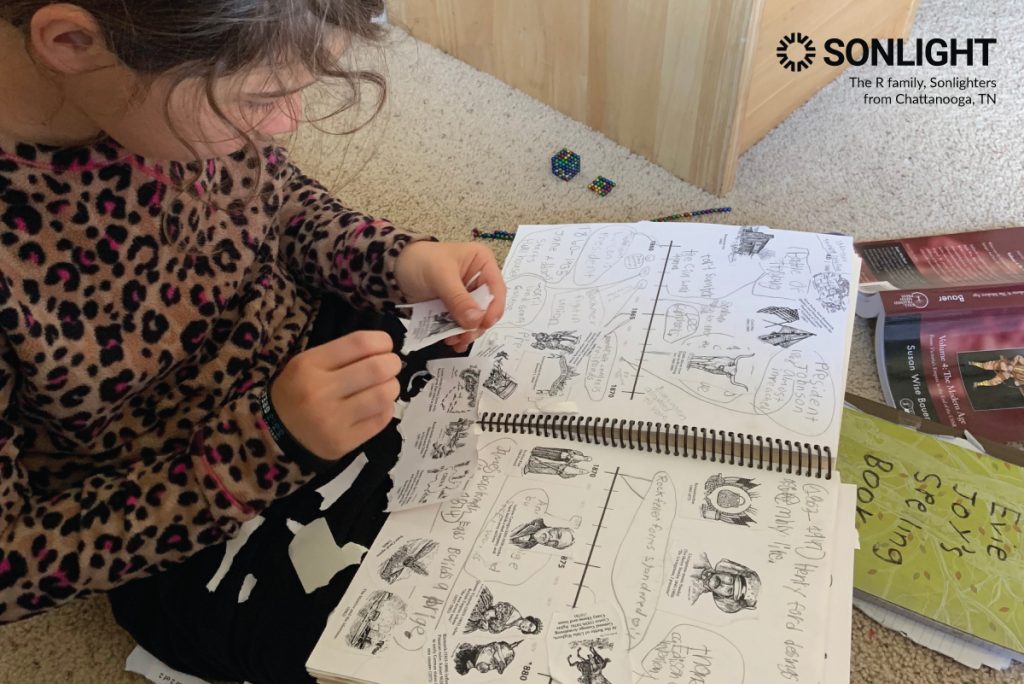 Timelines are an essential part of teaching history. This valuable—yet simple— tool helps students understand the chronology of historical events and make connections between individual events and people. In addition to providing big-picture context to your history studies, here are 5 more benefits to using a Timeline in your homeschool.
---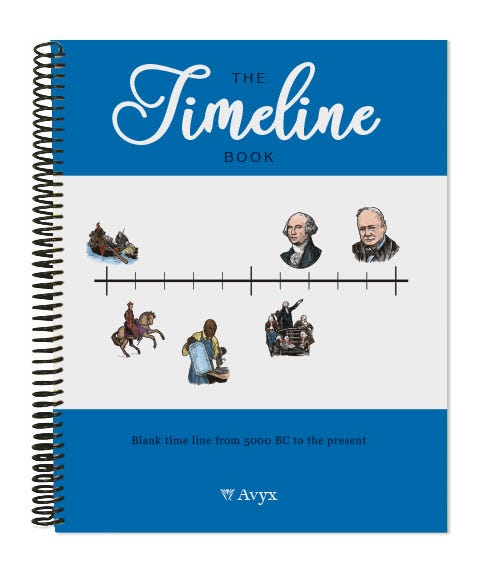 Timelines offer children a visual representation of what they are studying in history. Students can quickly see how events and historical figures relate chronologically. Sonlight's Timeline Book paired with program-specific Timeline Figures make creating your own timeline easy and delightful.
---
1. Timelines help kids make connections.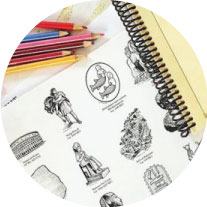 Your kids might be surprised that Catherine the Great and George Washington lived during the same time period. Or that Christopher Columbus and Leonardo da Vinci were contemporaries.
Over the years using your Timeline, students will form connections between the events and people they've read about in past years and people they're currently studying.
In addition, if you encourage them to research and plug-in dates related to family members from previous generations, they gain a whole new perspective on how their family fits into the flow of history.

2. Timelines help kids grasp the overlapping or concurrency of seemingly unrelated events or cultures.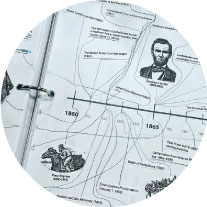 A timeline acts to tie history together. As students add people, events, discoveries, and inventions to their timelines, they discover how these smaller puzzle pieces fit together into the bigger picture of history.
For example, a timeline can help students understand that the Holocaust was a progression of events, decisions, actions, and inactions, not a singular inescapable fate. The Timeline Book makes history a living subject.
3. Timelines help kids situate newly encountered events and figures in relation to those they've already studied.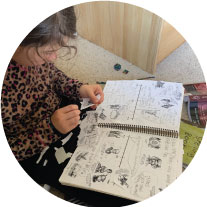 A timeline provides a visual aid for identifying cause-and-effect relationships between events, and a visual prompt to trigger recollection of previously studied occurrences in history. They allow students to recognize how historic events, eras, and topics overlap in time.
For example, students may think that the only thing happening in the world in 1862 was the Emancipation Proclamation, but the U.S. Mint was established in Denver, CO that same year and the bowling ball was invented!
Use this as a prompt to have your students consider "How did people from around the world contribute to this event, idea, etc.? Does this event remind you of something else in history?"

4. Timelines enhance comprehension.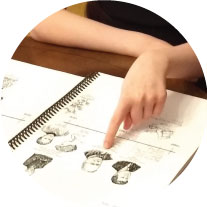 Every time you place a new timeline figure, you're cementing the learning from your history reading and tying each character into the bigger picture of history. Instead of just memorizing dates and facts, your children now have context for the events they've studied.
BONUS: with a timeline, students have the opportunity to look back over what they have learned and review it. Adding a visual resource to what they've learned from a book further cements that knowledge and improves retention.
5. Timelines help kids develop critical thinking skills.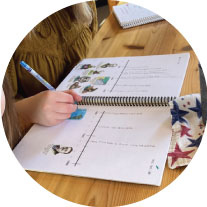 Timelines help students discover patterns in history. Rising tensions, war, times of economic depression, times of prosperity—these tend to cycle in almost every developed nation around the world. When students look back over their timelines, they can find specific types of events more easily and compare them to current events.
TIP: Instead of simply adding a person or event to your timeline, ask your student if they've noticed any patterns. For example, "Have you noticed any similarities about events before a war begins?"
You can order a Timeline Book (just once!) that you'll use throughout your entire homeschool experience.
Timelines are such a valuable tool to make your study of history visual and cohesive that we schedule Timeline Activities in our History / Bible / Literature Instructor's Guides and include Timeline Figures in every History / Bible / Literature package.
"Already they are making connections when we add new stickers to our Timeline Book, and they notice what else is already on the page!" —Cynthia H. of Champaign, IL