Eighth Annual Scholarship Competition
Sonlight's Scholarship Committee is pleased to announce the winners of the 2007 Sonlight Curriculum College Scholarship Competition. All eight winners have been awarded four-year scholarships to help them attend the college of their choice.
Each of these Sonlight students has excelled academically. But perhaps more impressive than their test scores is each one's spiritual maturity, and the many interesting stories they've shared with us. With their permission, we now share some of those stories with you, including some direct quotes from the winners' scholarship application materials. We hope you will be as inspired as we are...
---
$5,000 Annual Scholarship ($20,000 total): Jeremy Okerman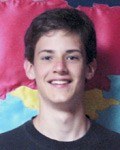 Jerry Okerman, of Kita-ku, Kobe, Japan, won this year's $5,000 annual scholarship. His family has served in Japan as missionaries since before he was born. Jeremy just completed high school using his fifth Sonlight History / Bible / Literature program.
His academic success and potential shine through in recent test results. But while a high SAT score is excellent on its own, Jeremy and his parents may be prouder of exceptional marks he received on AP tests in U.S. History and Microeconomics...

"He wanted some AP studies, but there were no schools here for that," said Jeremy's mom, Jill. "So he created his own AP programs, from planning weekly lessons to passing College Board tests with flying colors."

More than an exemplary student, Jeremy serves his family and community in both practical and spiritual ways. Using self-taught computer and multimedia skills, he is working with his dad to teach English to Japanese students. The goal: to build relationships and open the door to sharing the gospel of Christ.
Jeremy is considering several schools in the United States, including Wheaton College and Grove City College, where his academic and Christian value standards are met and where his two older brothers have attended.
His strong scholastic performance and practical experience are opening countless opportunities for Jeremy. He hasn't yet determined exactly where his many interests will take him, but he does declare one clear purpose: to continue to pursue God, and His call.

"It's hard to see very far ahead when you're turning a corner," Jeremy said in his essay A Question of Quality. "Transition is the word that describes where I'm at right now. I know my life is in the best hands though: God's."

---
$2,500 Annual Scholarship ($10,000 total): Andrea Lynn Phillips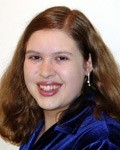 Andrea Lynn Phillips, of Pasadena, CA, won a $2,500 annual scholarship for 2007. Using four complete Sonlight programs in high school, and enjoying the books since kindergarten, Lynn became a passionate and prolific writer.
Her work has already been gaining notice. Lynn has won numerous writing awards, including the HSLDA Essay Competition (semi-finalist, 2002), the SMCC Film Festival (2005, for a short film she wrote and co-directed), and the UHRA Essay Competition (three-time winner). She also has Bronze, Silver and Gold Awards from Girl Scouts of America for—among other projects—creating an internet-based tool for homeschoolers across the country to link typical homeschool activities to requirements for earning Brownie badges.
Beyond her numerous awards (and many extracurricular activities), she has also been an ambassador for homeschooling. Her father, a university professor, writes, "At least two other families in our area decided to begin homeschooling after getting to know Lynn. As an 8th-grader, she impressed our campus recruiting officers so much, they began sponsoring booths at homeschool conventions; in recent years, at least a third of our top graduates have been Christian homeschoolers."
Lynn plans to attend Grove City College, and build a career as a writer of moral fiction.
---
$2,500 Annual Scholarship ($10,000 total): Kaitlin Christenson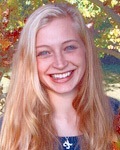 Kaitlin Christenson, of Kokomo, Indiana, also receives one of this year's $2,500 annual scholarships. This graduate of five Sonlight levels has developed as a strong artist and leader with emphasis in creativity and missions.
She has already touched many lives. As captain and MVP for her volleyball team, Kaitlin has shown contagious enthusiasm, teamwork, and sportsmanship. She spent eight weeks one summer ministering to children all over Indiana through Child Evangelism Fellowship, and has led an informal local meal ministry throughout the year.
Kaitlin is also a gifted flutist and pianist. She has studied with several professional instructors at home and abroad, won many awards (including the Joan Knolinski Scholarship for winning first place in the Morning Musicale Competition), and held first chair at the renowned Interlochen Arts Camp.

"When she came to my class as a homeschooled student, her performance was outstanding," writes Suzanne Jones, a former teacher of Kaitlin's from a Christian Academy. "I wish more of my students demonstrated her level of intensity and persistence."

Kaitlin plans to pursue a music performance degree from Wheaton Conservatory before going on to study medicine and physical therapy.
---
$1,000 Annual Scholarships ($4,000 total each)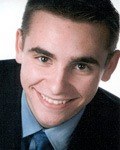 Kyle Macfarlan, of Siloam Springs, Arkansas, has homeschooled with Sonlight for at least five years, and is a serious student of history, government, politics and economics.
He recently won YMCA Youth and Government's "Best Overall Delegate" and "Character" Awards. Kyle has also won first and second place in many national essay and oratory competitions. He has served as President of his local homeschool organization's student government and of his local public library's teen volunteers. Meanwhile, Kyle also volunteers at his local church as an AWANA Club leader and audio systems technician.

Leslie Johnson, a YMCA Youth and Government Advisor, said of Kyle, "It's very unusual for a first-year delegate to exhibit the level of leadership and excellence that he displayed. Kyle is an initiator and a great communicator, with a mature and teachable spirit."
His mother, Laura, adds, "Through the many accolades and honors that have come his way, I'm heartened to see a spirit of humility and a servant's heart still at the core of who my son is." Kyle plans to enter John Brown University in the fall.

---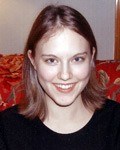 Kirsten Andrews, of Marysville, Washington, recently graduated from homeschool after using four Sonlight programs. While doing exceptionally well in academics, she has also excelled in other areas.
Music has long been a passion for Kirsten. In several years with the Seattle Children's Chorus, she has shown outstanding ability, leadership and commitment. Kirsten also regularly performs on violin with a local youth symphony orchestra and in her church.
As a gifted writer seeking to grow and communicate, Kirsten created and administered a creative writing website with hundreds of entries from members around the world. In her essay, A Disciple; Not a Talker, she writes about a dialogue with one member whose views fueled her desire to express her faith in written word. "She told me that thinking about truth frightened her, and that she would rather not know any truth for certain," Kirsten writes. "It made me realize how important it is for Christians to enter into artistic expression, where the messages are typically postmodern and materialistic."
Kirsten has plans to enter Northwestern University later this year.
---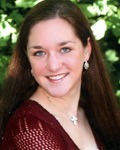 Karyn Resch, of Missoula, Montana, began homeschooling with Sonlight in second grade. Her letters of recommendation all remarked on the pursuit of excellence which she brings into every area of her life.

"Her love of learning has led her to surpass all our expectations," writes her mother, Kerry. "She is pursuing academics on a level on par with what's expected of many college students. What a blessing and privilege it has been to teach her all these years."

She is respected by peers and adults alike, as a leader in her church youth group, a gifted musician and worship leader, a passionate missions volunteer, and a serious academic scholar. Karyn is planning to attend the University of Montana.
---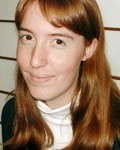 Anna Wargula, of North East, Pennsylvania, spent her school years in Sendai, Japan, with her missionary family. While attending a Japanese school, Anna began English homeschooling with Sonlight part-time in the evenings.
Christian outreach to her Japanese neighbors drove much of her extra time. Anna served as a volunteer at a local nursing home, and in an after school care program for Japanese elementary students. She also helped Japanese moms teach English to their preschool children at home.

"My missionary parents guided me in Biblical values and American traditions, while Japanese teachers gave me a uniquely eastern perspective," writes Anna. "I began to wonder which would become the main influence in my life. It dawned on me that I am first a citizen of God's Kingdom. Now, it is my sincere desire to return to Japan as a "Ëtent-making' missionary."

Anna is applying to attend Grove City College this fall, to study engineering.
---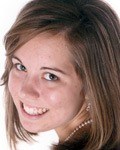 Laura Kramer, of Muskegon, Michigan, has been homeschooling with Sonlight since 1997. Her academic performance has opened doors at several schools she has considered. But what has really impressed those around Laura is her heart to minister to the lost and hurting.
For years, Laura has served in various inner city ministries. She has helped provide meals to the homeless in Grand Rapids, worked in daycare and soup kitchens for the needy in Chicago, and more. Laura recently taught Sunday School and coordinated kid's activities during an extended study/missions trip to Lima, Peru.
Laura also serves her church as part of a youth leadership team, and as a worship leader (including leading an all-girl band at a Teen Purity Conference). Her youth pastor, David Rudd, writes, "Laura is a rare student whose balance, maturity, godliness, and compassion endear her to peers, staff, and my family. Her heroes are the missionaries she knows. In our church she has been vocal and active to love the underprivileged. She treats them the way I expect Jesus would. Laura has likely impacted me more than I did her."
Laura has applied to enter Cedarville University in Ohio this fall to pursue Physician Assisting studies.