My daughter Meghan has struggled in public school far too long. We finally decided that homeschooling was for us. We wanted a Christian curriculum as she has suffered in the world without a strong foundation.
Today was box day! The excitement was wonderful! I told her that we could take a day or two to begin. She couldn't wait!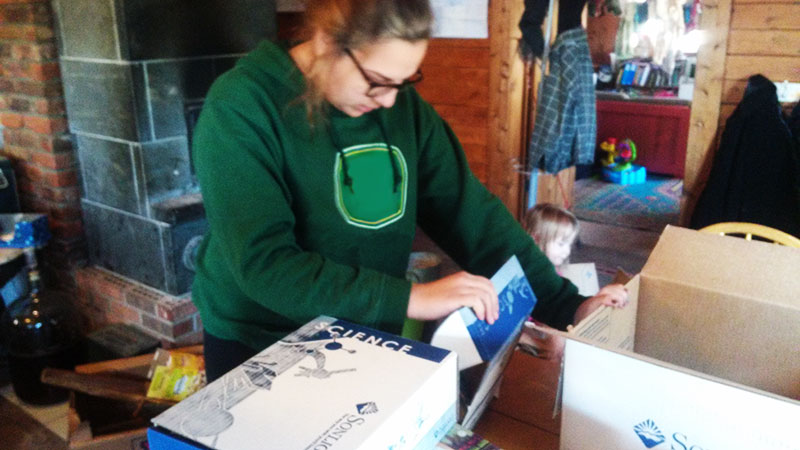 Meghan and Zipporah Opening Boxes
She chose to begin by reading her bible reading for day 1. She asked me questions I never thought to ask!
Praise God! We're already blessed! Thanks Sonlight!
~ Rivka, Meghan and baby sister Zipporah