Our Core A box arrived to our house the day we welcomed a very active toddler into our home for a few days. I told the kids we would have to wait until she left to open it. Disappointed, they agreed that was the best option.
We wanted to have a box party and, of course, cover an entire room with amazing books and adventures to be had! So we waited with anticipation.
The moment the very active toddler left our home, everyone began chanting "it's box day!"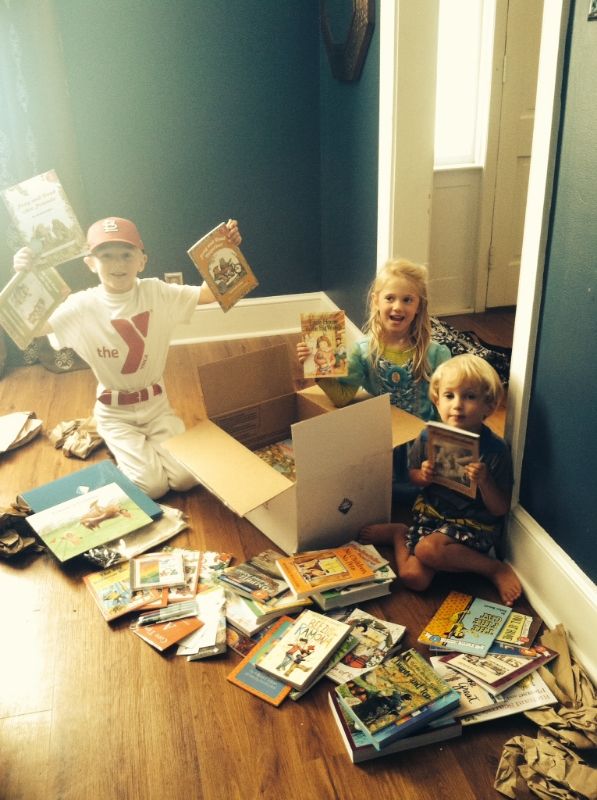 The kids were elated to find many of their favorite books and begged me to read the new ones. Thank you Sonlight for providing a year of educational adventures for our next school year. We can't wait to get started!
-Jess