We live in South Africa. Since my husband introduced me to homeschooling, I have researched homeschooling and curriculums for the past two years.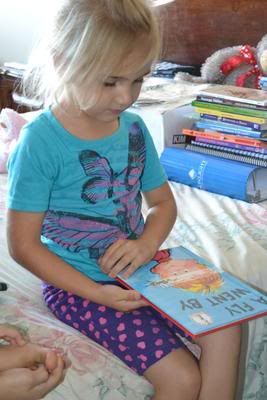 Examining New Books
My hubby is very open minded and sees everything in a positive and completely different way from me. I am more the "reports, exams, strict schedule" kind of gal. Well, at least I was!
I have been so stressed. I've run my poor family up the walls not knowing which direction to go with schooling. My kids are 7 and 4 years old and I'm still "old school" when it comes to strict schedules and exams.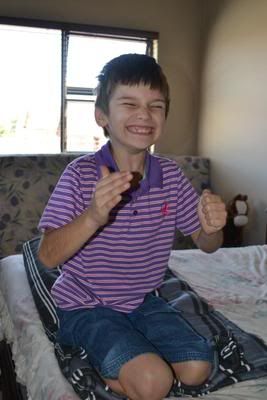 Totally Excited for Homeschooling
Exhausted, I told my husband one night after more research and still having reached NO decision, "I feel like I have to go according to the book."
Hubby turned around and said, "Love, to whose book are you working towards?" I was blown out of the water by that small sentence!
Luckily, I had joined a homeschool group with moms who used Sonlight, so I obviously asked thousands of questions! What kind of scared me about Sonlight was the price. But strangely enough, you pay R1500 more for government schools. Plus, you only get three gray books and one reading book which the child has to draw his own pictures and write his own story! With Sonlight, we chose the Core B package and we paid R1500 LESS and look at ALL the books you get!!! Not to mention the instructors guides and the online tutor help.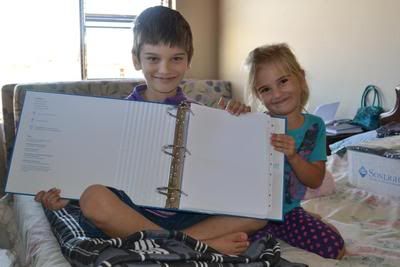 Showing Off the Instructor's Guides Binder
Our box day arrived on the 18th of April 2012! That was truly one of the best days ever and it was like a mountain was taken off my shoulders!
I am still waiting for two back order items, so I have given my two kiddies a taste of what is coming and packed the books away until official school starts when we receive the other items!

A Taste of What's to Come
That night when the box arrived, my two kiddies were asleep. Hubby and I could not help ourselves!!!! We sneaked the boxes in, opened them quietly and quickly browsed through the books!!! Are we cruel parents or what?!?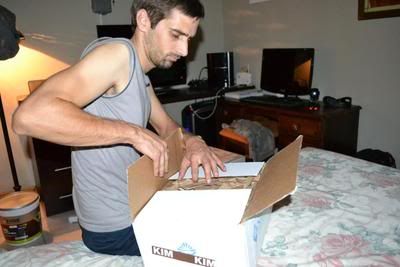 Hubby Opening a Box
I just wanted to thank my loving husband first, for believing that I can home school and for pushing me in this direction. Secondly, I want to thank Sonlight for being the best curriculum so far for me!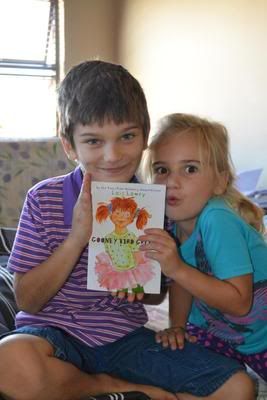 Excited Kiddies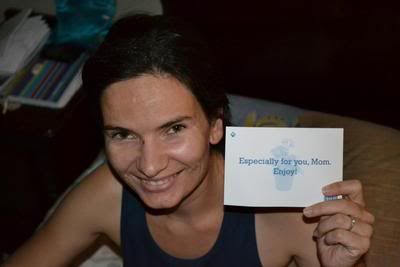 Don't forget Mommy!!
Granny and Great granny and grandpa were also included! They are all so happy we found the right curriculum for Arjay and Saskia!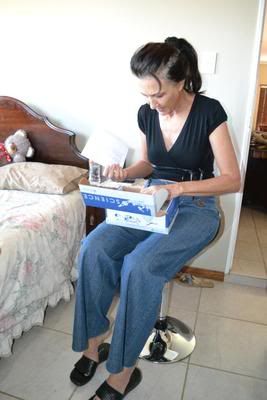 Granny Inspecting the Science Kit
Thank you!
- The B. Family