This day was talked about everyday until it happened. My 5-year-old asked me every day to track the order and see where it was. When the boxes came, it was every bit as exciting as we expected it would be. We all sat down in the the middle of the floor and started pulling everything out piece by piece. There were constant ooos and aahhs coming from each of us.
It truly was like Christmas in July.
My daughter kept saying, "I'm reading THIS for school!?" She couldn't believe that Curious George was a part of her school work. Then came, "This is going to be the best school work ever!!" from her. She already can't wait to start the school year. (I can't wait to start the school year either.)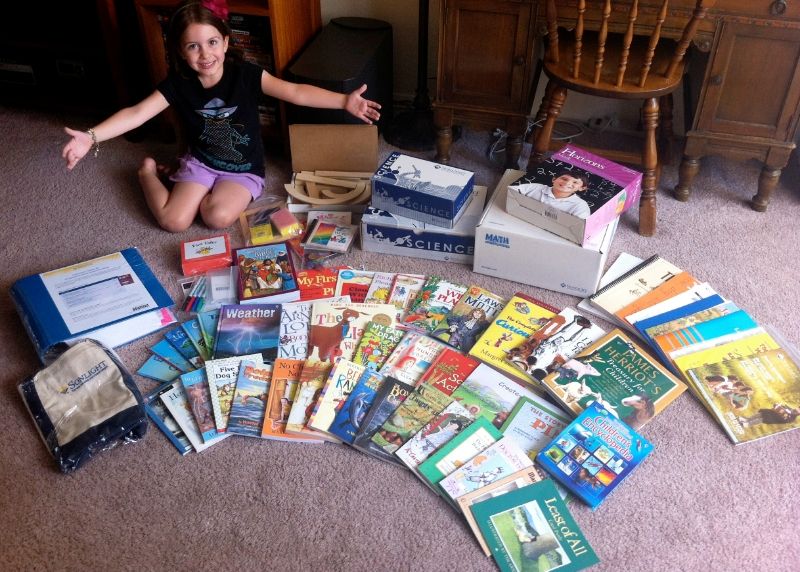 The Best School Work Ever!
Thank you Sonlight for bringing such joy into our house.
Kristina S.