Take advantage of your opportunity to submit a photo for next year's catalog. Win the cover spot and you'll get $500 toward your next Sonlight program. With the deadline of August 12 drawing close, I asked my co-worker and fellow writer Jeanne about her favorite part of the photo contest.
"Telling people's stories," she said. "I love reading through all that content and helping share their experience in just a few sentences. It's a ton of work, but very rewarding!"
I know the feeling. As a film guy, I've put together a few video testimonials for my church. I get to record while people recount their history and then, both there and later editing the footage, hone the clip to get to the faith-building essence of what God has done in their lives. Seeing how God has been faithful, how they have grown, and where they are now is amazing. Regularly reminding ourselves of God's faithfulness is very encouraging.
How has God been faithful to you in your homeschooling? What have your loved or learned this year? How have your children grown as you've studied God's world and His will together?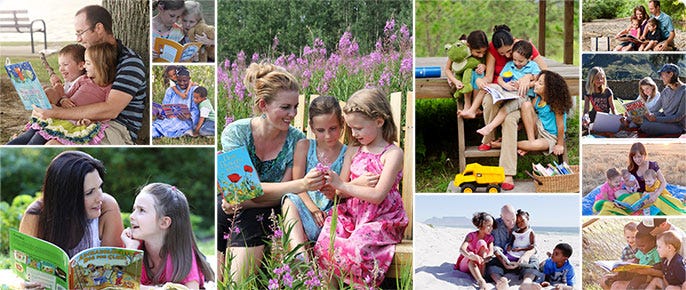 Honestly, the daily grind can get to me. I can easily lose sight of what God is doing and the beauty of the work He has given me to do. Your stories of how Sonlight has blessed you and your family are a major encouragement. And taking time to remember the things that have blessed me and pushed me forward tends to brighten my mood here and now. This is something giving thanks does naturally.
You love your Kindergarten homeschool curriculum.* If you didn't, you'd have taken advantage of the Love to Learn Guarantee. Your children love learning (most subjects). You love teaching (most days). And as you look back on the previous year, you remember all the great stories you shared, the discussions you've had, the "light bulb moments" you witnessed in your children. This, with all the blessings and benefits, is why you love homeschooling. The most rewarding -- the best part -- is your story: The story of your family learning together.
So, please, collect some of those adorable and inspiring pictures you've taken with your children and share your story here.
~Luke Holzmann
Filmmaker, Writer, Pseudo-Dad
P.S. Rejoicing with you is one of the reasons I love Sonlight Moments. So encouraging!

* You're not doing Kindergarten? Right. Sorry about that. You love your preschool curriculum, or 3rd grade curriculum, or high school homeschool program ... wait ... I don't know what level you're doing right now. Please let me know! <smile>