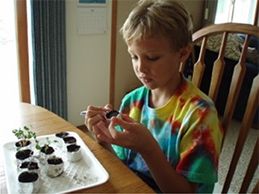 Our homeschool journey started by "accident" 10 years ago and we haven't looked back. Initially we started homeschooling because our son began reading early and we needed a good source of books. A family friend recommended Sonlight and we fell in love with reading and learning together as a family. The books were high quality and they helped us instill Christian values as our son matured.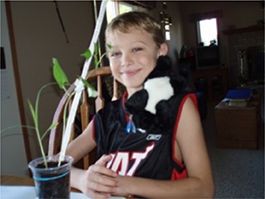 When we started Sonlight K, thanks to the Sonlight recommended series by Ruth Beecheck, I was aware our son was a strong kinesthetic learner. He continued to thrive with Sonlight and his passion for learning was unbelievable. History and Science were his first interests. We went on numerous field trips to museums and historical sites as we tagged along on business trips and family outings. Science experiments were done weekly and often repeated over the weekends. We love the way Sonlight opened up the mind and heart of our son.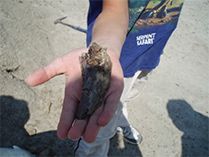 By the time our son was 7, he developed a strong interest in paleontology. It all began with a visit to the Field Museum in Chicago to see the t-rex "Sue". Over the next two years we participated in several actual "digs". In Jordan, Montana—on a field trip with Paleo World—our son found a real t-rex tooth! What a blessing to combine his passion for learning with God's awesome world!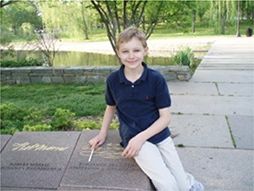 Over the years we continued to use Sonlight cores in order. While studying Cores D & E, we learned about our nation's founders and journeyed to Washington D.C. All the books came literally alive as we walked through the various monuments and historical sites. Then we were blessed to visit Pearl Harbor on a family vacation. It was extremely touching when our son bowed his head and silently prayed for our nation's military and the families who sacrificed for our freedom. We were completely humbled by how he translated his Sonlight history into a prayer for those who have gone before us.
Core F was an awesome family experience! We studied the various cultures of the countries as we progressed through the core; we learned about the people and their traditions and tasted authentic cuisine by visiting ethnic restaurants. Learning together was fun for all of us. Additionally, our family served in ministry together where we all experienced spiritual growth and witnessed some incredible answers to prayers. Core F was extremely memorable!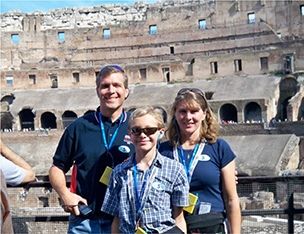 Cores G & H certainly didn't let us down. Ancient history was extremely interesting to our son and Sonlight materials inspired him to pursue in-depth courses on ancient Greek and Roman weapons and warfare. We coupled his interests with the Sonlight assignments and had a wonderful ancient history experience. The summer between the two cores we explored the Mediterranean on a cruise and again many of the Sonlight materials came to life before our eyes!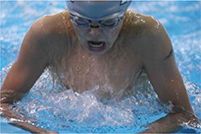 Our family ministry changed during these years as our son developed specific interests and talents. He dedicated himself to his swimming and was in the pool 9-11 times a week. Homeschooling with Sonlight allowed him to maintain his academic focus and also carve out time to develop skills for the sport he loves. As parents we felt there was no compromise in values or of the quality of his education and his team became our new ministry.
Core 100 was studied during his 7th grade year; it was fun for our entire family to read through the Sonlight material and discuss the issues covered. Some of my favorite dinners involved debates over presidents and their actions; I have no idea what we ate. It was really fun to explore different views of history and the Instructor Guide provided an awesome place to start those discussions! I will remember this core for the conversations that took place as we all learned and grew.
During Core 100, our son continued to learn and grow in both his academic and swim skills. Although we knew our son was focused and determined we were surprised by the goals he achieved this year! He took highest honors on his National Greek Exam and swam a Junior National swim "cut." The most satisfying thing was listening to his coach commend him on his good sportsmanship and he noted other coaches recognized his behavior as well. Thanks Sonlight for helping him combine all his passions without compromise!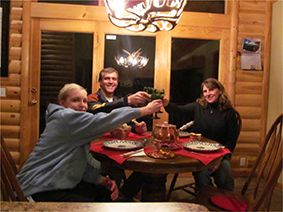 As we continue on our homeschool journey we look ahead excitedly to working through Core 200 and wherever God leads us! Sonlight is a huge part of our family and we thoroughly enjoy each and every core! This truly is the way we (dh and I) wish we would have been taught! Thanks Sonlight!!
a mom :)