Have you requested your copy of the 2012 Sonlight Catalog? You'll be able to learn more about the updates coming your way this year. But you don't have to wait until your catalog arrives to get a few details. More to come later this week <smile>.
And no, it's not Wayne (he's the glasses barely sticking out the left of the page there). We've just been keeping the news under wraps... but it's coming!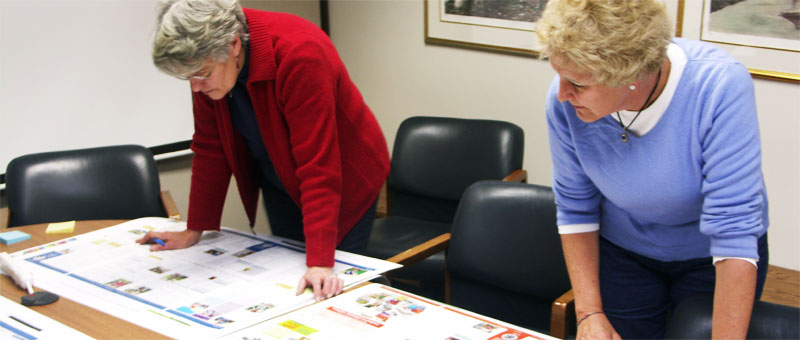 Linda & Sarita Take One Last Look before the Catalog goes to print
Stay tuned.
~Luke Holzmann
Filmmaker, Writer, Empty Nester