"My Box Outside?" Thomas, age 3, asked this alllll day!
We left the house to go do stuff just so he wasn't opening the door every 5 minutes!
I was really hesitant about homeschooling, but after seeing his excitement, how could I not??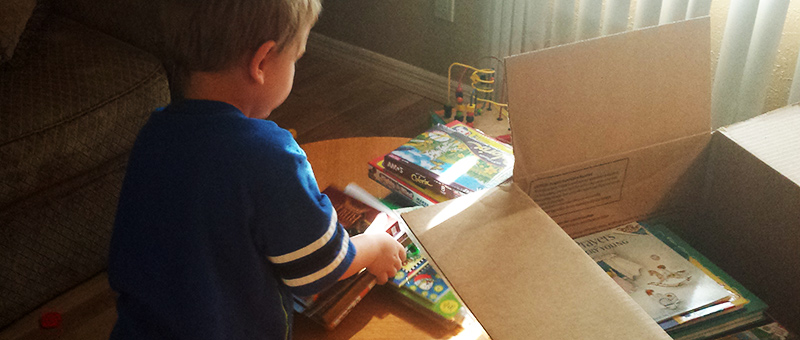 Digging into the new favorites
This is our first box day ... our first of everything.
We have had 2 days of school, and my son wakes up ready! He LOVES the Mighty Mind shape puzzle -- it's all he wants to do!! And with all the new books, he's getting little brother involved!
Thank you, Sonlight ... I am much encouraged!!
- Catherine H.