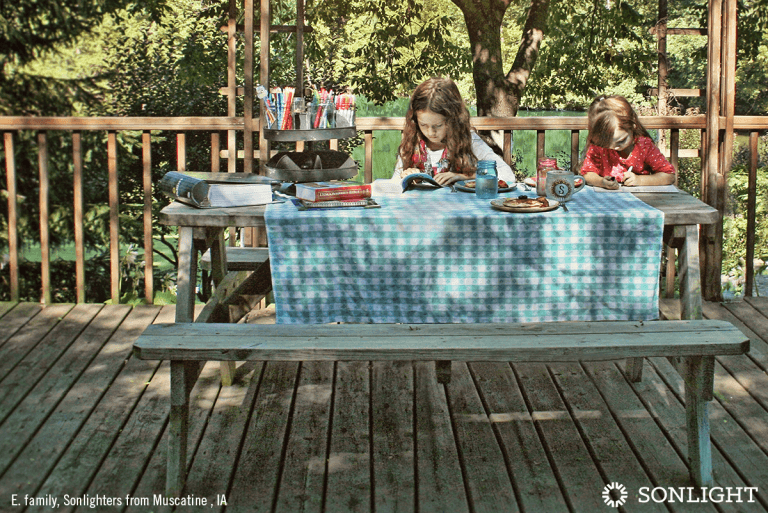 As a young student, I spent several years attending a pilot school as part of a gifted and talented program. The combination of challenge and freedom I experienced there sparked my love for learning and created a passion for discovery. When I had my own children, I knew that homeschooling in the style of this pilot school would be the best way to teach a diverse group of kids with different learning styles—several of them gifted learners.
Wonder, discovery, exploration, and awe—these are core values strive upon which I build my homeschool. In my effort to create an environment that helps gifted learners thrive and nurtures their accelerated learning, I discovered these five guidelines. They serve as road markers when I'm creating a homeschool plan for my gifted learners. As a bonus, all of my children have benefited from making room for these five things.
1. Give Control of the Instructor's Guide Sooner
With most of my children, I take more of a facilitator role in middle school when they reach Sonlight's History/Bible/Literature Level F. Because this level teaches students to research independently, children are able to work in a self-guided fashion, following the IG with a parent on tap for support.
For our gifted learners, however, I have learned to turn over the Instructor's Guide (IG) sooner, even before Level F. Giving my gifted kids power over their schedules led to some curious choices. My daughter, for example, chose to read most of her books all of the way through instead of following the schedule which spaced the reading over a period of weeks. My son chose to hunker down with math, doing a high volume of lessons each day instead of following the steady drip of one lesson per day as prescribed in the curriculum outline.
When giving control of the IG to my gifted children, I still check in with them regularly, but I found two massive benefits with this self-pacing:
My gifted kids stayed enthusiastic about their learning.
They were given liberty to work at their preferred pace, one that was much faster than that of their siblings.
If you are homeschooling children in groups of two, three, or more, realize that your gifted children may need to diverge from your group plans so that they can zip ahead at a pace that's comfortable for them. Holding them back for the sake of the group can be demoralizing for them and crush their zeal for learning. Let them take control of the IG and work through it however they prefer.
2. Make Room for Electives
My gifted daughter is an extremely rapid reader. There were days she would finish all of her reading assignments before lunch. She and I would go over the discussion questions in the IG, and sure enough, she could respond with satisfying answers.
I was at a loss. Can a kid be done with school by lunch? Is that even allowed?
I heaped on extra work, but she did not see the fairness in that. As a parent, I had to humbly admit it was not a good way inspire her to love learning.
As a solution, I began introducing new subjects for student-led independent study. I would start the topic with a few key resources: a probing question, a video, a book, or a curriculum. Then she would follow the vein of interest as desired. In this manner, she delved into a wide swath of topics:
oceanography
geology
herbs and medicinal plants
photography
robotics
coding
drawing
We continued this smorgasbord of electives until my daughter found her passion in writing. It took time to find an interest that captured her imagination, but all of the searches were worth their time and effort. No learning experience is ever wasted.
3. Add Foreign Language Early
Take your choice—any language offers brain building benefits. Studies show that learning a foreign language is a great way to build additional neural pathways in a child's brain. Many gifted children will love the challenge that learning a second language offers.
My first set of children took Latin beginning in sixth grade. My second group of children is starting their upper elementary foreign language with Greek. Two of our high-school students continued with Latin while my son chose to use Rosetta Stone for Japanese. The youngest, who is six, is using an app to learn Chinese.
4. Go Deep
In homeschooling my gifted children, I allow time to go deep as well as broad. Instead of skimming over the same series of facts year after year, we focus on studying with increasing complexity each year. When a subject catches our attention, we stay in one place and get to know it. Gifted students are known to get engrossed in a subject that piques their interest. Let them go as deep as they want. To force them to move on just to follow a schedule or checklist crushes their passion for learning more.
By spending the whole school year in one place and time in history, year after year, our students built a cohesive mental timeline, gaining a deeper understanding of how and why historical events were happening. This depth helped me build an education for my kids that was far beyond the model of memorizing names and dates which most of us experienced in public school. Whether it was in-depth American History or our year spent studying the Eastern Hemisphere, having a full year meant we had time to fully explore and enjoy un-rushed learning.
5. Keep Reading Classic Literature
There is concrete evidence that being read to leads to success in school. Thus reading has been part of our family life from day one. I wanted to capture my children's imagination early by reading my favorite books to them, so nap time was always reading time. I made reading a habit; I modeled it and made time for it.
I found that my gifted children especially benefited from the influence of stories about great people. Historical fiction and biographies are a beautiful way to fall in love with heroes every single day. Many of the characters in those books have quirky passions or were misunderstood for years before their unique way of thinking was finally appreciated. These themes help gifted learners come to grips with their unique talents and provide role models for guiding their own complex emotions.
I have built an amazing home library over the last thirteen years simply by using Sonlight curriculum. It turns out that in our family of ten children, there is not a single book that isn't someone's favorite.
Making a homeschool plan for gifted students is challenging, just like educating any student. But following these five road markers will help you devise a curriculum that overcomes many of the obstacles gifted children face in a regular classroom. As a bonus, you get to experience the deeply satisfying joy of being integral to your children's learning! Homeschooling is the perfect model to help your gifted student excel, explore, and thrive.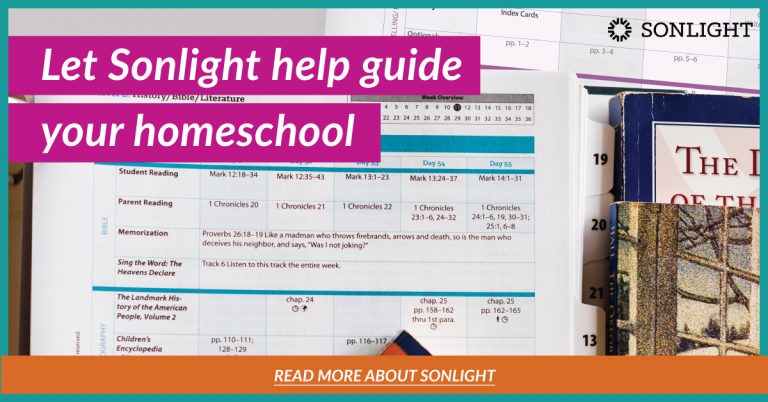 Choose a curriculum you can hand over to your gifted learner with confidence. Try it today. Get three weeks of any Sonlight Instructor's Guide for free. Click here.