Our 12-year-old daughter, Jessica, was excited to see all the curriculum in her new World History Core for this coming school year.
She is an orderly gal when it comes to her school books. After perusing the covers and backs, Jessica carefully and meticulously stacked her books by size ... largest on the bottom of course!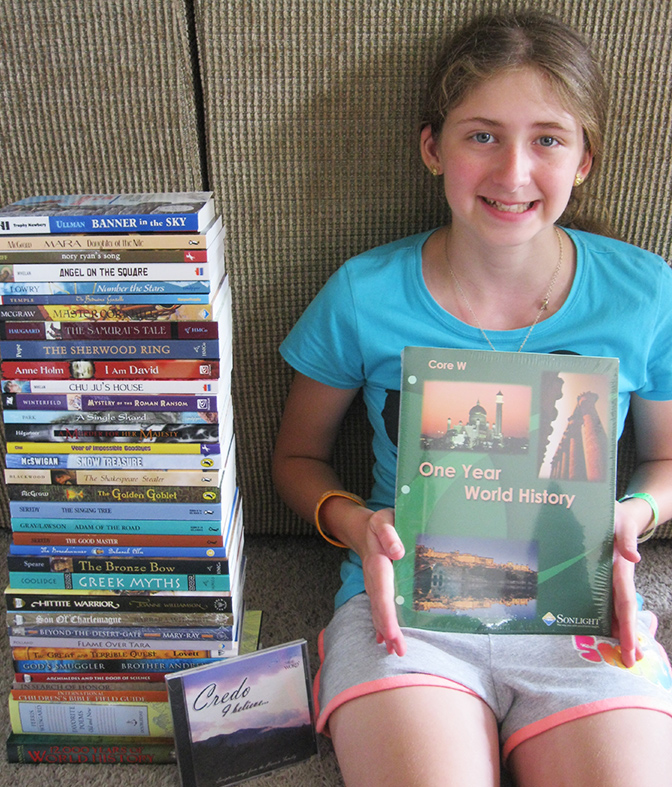 Jessica with Her New Curriculum
Thank you for offering course curriculum that meets ALL of a student's learning styles! ;)
Sincerely,
Julie B.
P.S. We enjoyed our U.S. History in a Year books last year – such great memorable and life lesson stories! (We often refer back to "not tearing boards off of our character house" from Little Britches by Ralph Moody).