Ever since the boys were little, I've loved getting the Sonlight catalog in the mail. I could feel, by the stories and the pictures, how wonderful the company was.
When the boys were little--3 and 5--I decided it was a great time to start with P4/5. The box came and I poured myself over every book. We had a wonderful year as a family learning and reading while spending time together. Unfortunately, my husband lost his job and we could not afford Sonlight for a couple of years and relied on the library for our schooling books. However, this year, I just knew we had to get back to Sonlight. I felt a calling towards it, a longing for the books and the complete feeling of a binder packed full of guided instruction. I prayed and prayed for God to give me a way to afford this wonderful curriculum and thankfully God answered our prayers.
We just had the BEST box day ever.
This year we will be using P4/5 and Core B+C. The excitement on the boys' faces made my day as they took out every book, pointing out authors that they recognized, and stacking the books to see how high they got. We actually started schooling that day because the boys just couldn't wait. They wanted to read and learn new things right away. Now that's answering a momma's prayers.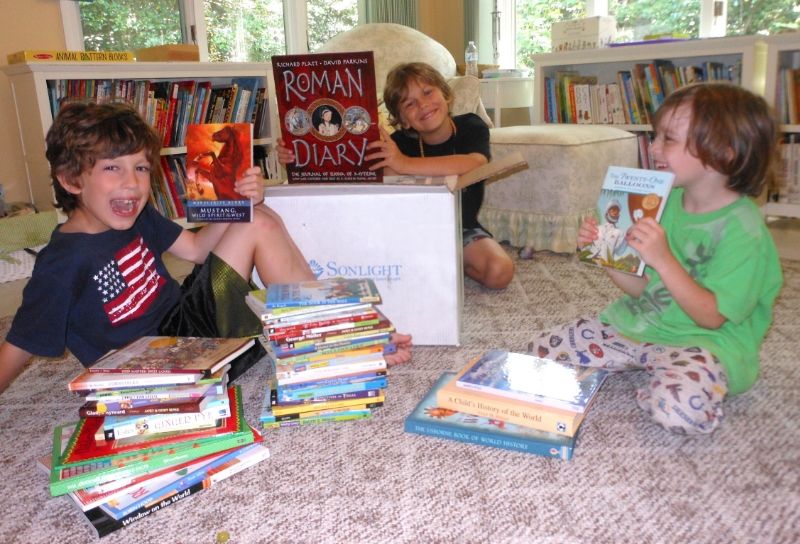 Thanks Sonlight! I'm already looking forward to our next box day.
The Huff Family