My son, David (4 ys old), is too excited about his new books to have a nap today. So, I allowed him to assemble the Instructor's Guide with me.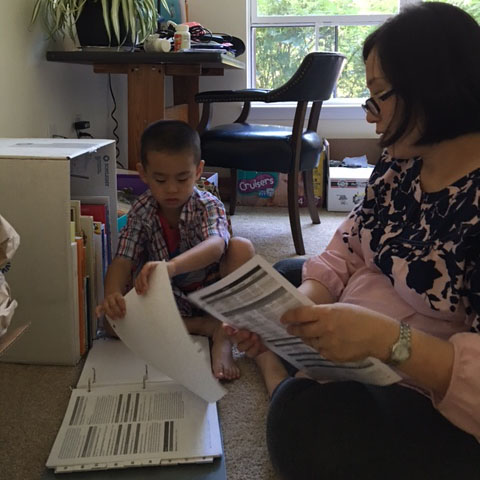 My eager and excited helper
My daughter, Lisa (2 ys old), is interested in her brother's books too.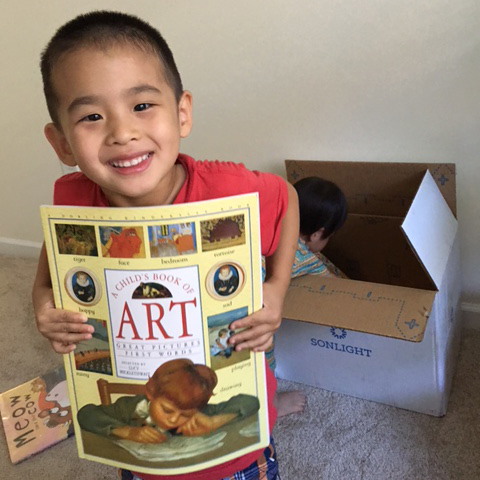 David with one of his books while Lisa finds more treasures in the box
~Tao E.