We recently moved to Uganda (hence the many boxes) and are half way through our first year of Sonlight which we love. We took some photos today of the Sonlight box as the capstone of a castle as well as part of the bottom layer of a pyramid.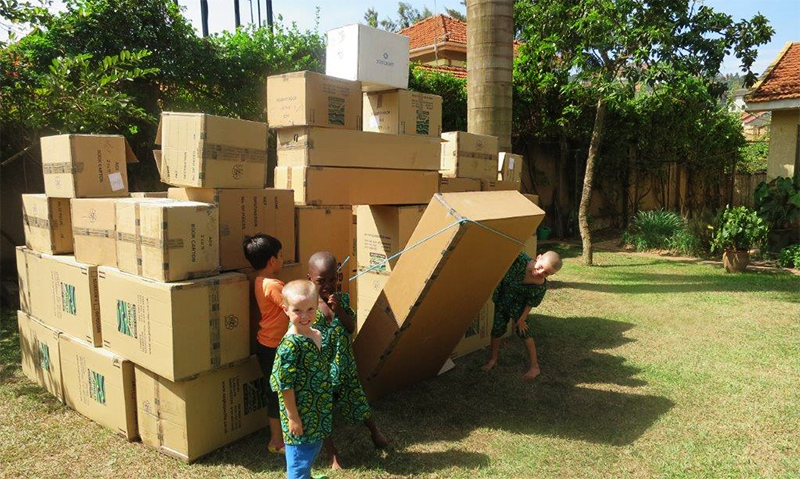 We first came across Sonlight when we met a family of seven children aged four to nineteen. All been educated using Sonlight. What impressed us most was the way even the young children seemed able to appraise both sides of an argument and reach a logical conclusion based on the evidence; these were skills I only learnt during my PhD and were entirely lacking from the mainstream education I had experienced. We were also impressed at how each individual child was able to develop at their pace, and explore their specific areas of interest without becoming one-sided or missing out on anything that seemed fundamental. Considering this, and having the desire to instill a strong Biblical worldview in our children, we naturally reached the decision to home educate.
We have boys aged six, six and four. The older two are six months apart to the day. They are very different from one another in their learning styles.
We are using Core A. Our oldest is doing language arts 2, the middle boy is using language arts 1 and the youngest is making a gentle start joining in with the others when he can. We use Singapore maths, the older two are working at the same pace, Science A with as many experiments as we can do, and Rosetta Stone. For electives, we are doing some art appreciation, choir and music classes, learning one of the local languages and doing weekly sports with a home education co-op. We also still do a lot of our 'education' on the move, learning numbers and money in the market places, doing maths and measurement in the kitchen, and so forth.
My middle son had been reluctant to read, and would become quite upset and frustrated when he struggled. Using the 'I Can Read It!' series, he realized that he could indeed read! Here is the photo of him reading to daddy on his first day of Sonlight, completing the whole story and being utterly delighted by what he had achieved.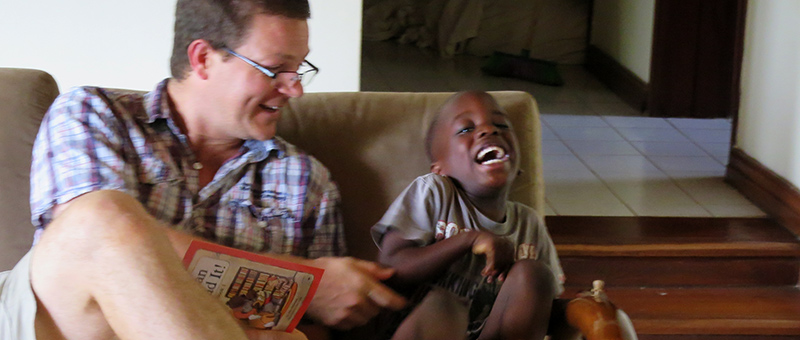 The whole family has benefited greatly from the well chosen and well structured curriculum that Sonlight offers. My husband and I both work part-time and take the lead on home schooling on the days we are home; having a very clear timetable maximizes our efficiency here, whilst allowing us to draw on our complementary strengths.
And the box makes a fabulous castle!