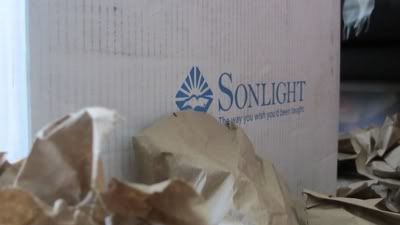 It was big step for us to choose Sonlight. Coming from India where education is considered a status symbol, when God called us to homeschool we became "the weird family who is destroying their kid's future". At that time I had only two kids. I knew Sonlight was the right choice because my kids devoured books but fear of no accreditation and "what ifs" pushed me to become a "Jonah" mother. After running away from God and wasting 6 years of my kid's future with accredited homeschools (result - a stress-filled and irritated mother) this year I have decided to obey. So we went ahead and ordered Sonlight.
I checked the shipping everyday and was surprised when it took less than a week to reach us. When the boxes arrived we had "butterflies in our stomach". The first thing we did was put the two boxes in the centre, sat around them, held hands and prayed. Then the kids opened the boxes - taking out the books, I could see the joy in their eyes for which I thanked God and Sonlight many times.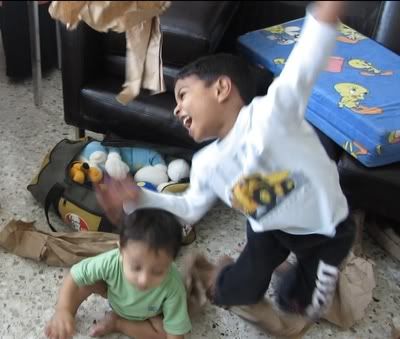 My third kid (I have four kids now) loved the packaging paper that came with it. No, he did not use it to draw ... He pulled the paper out and played with it like confetti. I had no idea paper could bring so much happiness and joy in a 5 year old! (later my 1 year also joined in) Today is day 3 and he still plays with the boxes and paper. We have not had a chance to cut it out into a castle.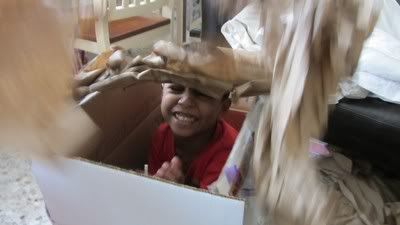 The best part of box day is when he came and told me that he is ready to do school.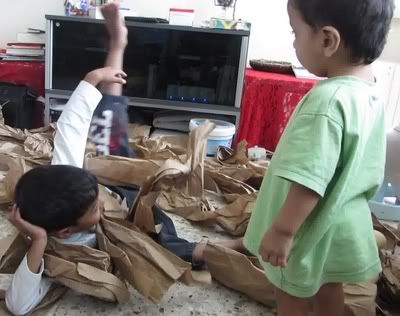 I am still scared but learning to trust my Lord whom I believe will be faithful to lead me through.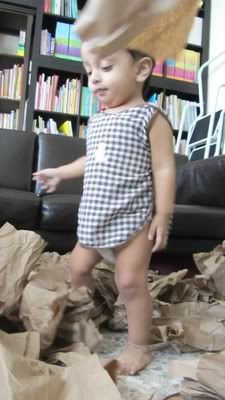 Bless you Sonlight for bringing such joy and peace to my home.
Mini